Lisa Holdsworth looks ahead to the second half of her term as WGGB chair
On Monday night, I had the honour of addressing the attendees of the 29th Writers Guild Awards as Chair of the Writers' Guild of Great Britain. It's one of the most joyous nights in the WGGB calendar when writers celebrate other writers.
It seemed appropriate to hold the awards on Valentine's Day as this year we shared twice the usual amount of love for writers and our union. For obvious reasons, we were unable to hold the award ceremony in 2021.
When I was elected chair in 2019, I knew that my four-year term would be a challenge. I would be taking on the Guild's core aims of ensuring fair rates of pay and working conditions for writers working in TV, film, theatre, audio, books and videogames.
I would also be lobbying MPs and peers from both sides of the house on behalf of our corner of the creative industries as key issues including Brexit and the BBC licence fee loomed.
"The darkest moment was hearing that the soaps had halted production. As a former soap writer, I never thought I would see those relentless story machines come to a halt"
Of course, I did not expect to be dealing with the devastation that a global pandemic was about to visit upon our members. In all candour, the first month was pretty bleak as I saw writer after writer announce that they had decided to cancel their tours, shows and place their productions on hold.
There was a scramble to understand just what was achievable under the ever-changing lockdown rules across the nations. The darkest moment was hearing that the soaps had halted production. As a former soap writer, I never thought I would see those relentless story machines come to a halt.
At the WGGB, we worked fast to protect our small but mighty team of employees, sending them to work from home with laptops. I am proud to say that there was barely a break in service to our members. Indeed, we took on an unprecedented amount of casework helping writers navigate the new normal of covid-safe scripting and online theatrical performances.
We also didn't let social distancing get in the way of our campaigning work. We called for the urgent implementation of a government- backed insurance scheme for the theatre industry. We also raised out voices on behalf of the freelance workers who were excluded from Rishi Sunak's furlough schemes.
That work has been reflected in a significant uplift in our membership numbers as writers came to value the security and power of being part of a collective in uncertain times. Underpinning everything the WGGB does are our activist members. Our national, regional and craft committees are all made up of writers eager to change and improve the industry they work in.
Our negotiating teams include experienced writers, some of them household names, who bring their experience and clout to sensitive discussions with broadcasters and other industry bodies such as Pact. We have writers who represent us at an international level as part of the Federation of Screenwriters in Europe and the International Affiliation of Writers Guilds. Wherever writers need a voice the WGGB is there.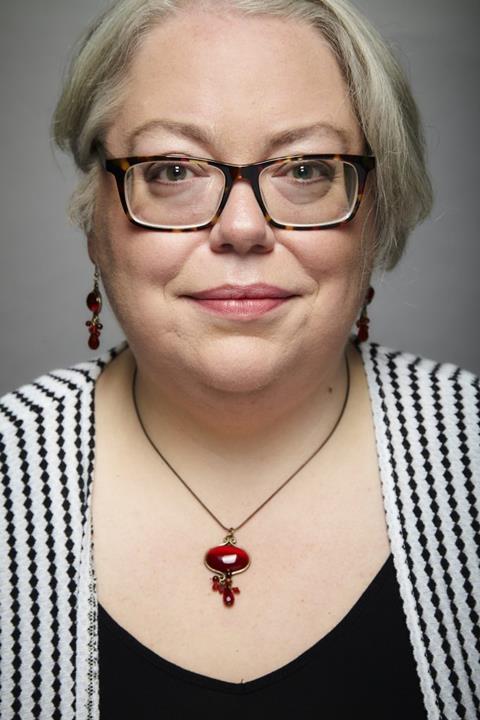 Looking to the future, the WGGB will continue to support writers and ensure that their rights and conditions are not eroded in the post-pandemic, multi-platform world. Last month we launched the next phase of our Equality Writes campaign which will build on the research we did into the gender gap in TV and Film.
This time we will be concentrating on the experiences of ethnically diverse scriptwriters and questioning whether years of schemes have really made a writing career accessible and sustainable for writers of colour.
I'm very aware that although I am halfway through my time as WGGB chair, there is still a great deal of work to be done. But first, I'll raise a glass to my colleagues and friends at the awards.
Lisa Holdsworth, chair of the Writers Guild of Great Britain