Bectu head Philippa Childs warns that workers face reduced job opportunities and pay rates
TV's freelance community is facing a "timebomb" as those coming off furlough face reduced job opportunities and pay rates.
That is the view of Bectu head Philippa Childs, echoing conversations with many freelancers who feel that Covid-19 has brought their poor working conditions into sharp focus.
The fears have been exacerbated by chancellor Rishi Sunak's updates to the Job Retention Scheme, which mean that employers will soon have to pay to fund PAYE freelancers' furlough period, with many firms expected to decline as they seek to reduce their overheads.
From August, employers will have to cover the National Insurance and pension contributions of furloughed staff, then pay 10% of their wages in September and 20% in October, before the scheme closes entirely.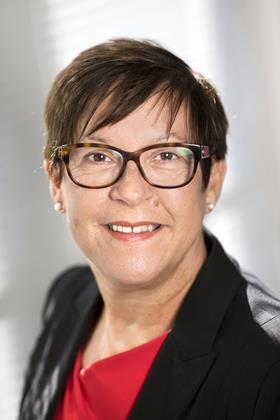 The lack of financial support is expected to lead many freelancers to exit the industry, according to Childs, who views the next 12-weeks as crucial to the future of the industry.
"A timebomb is looming," she told Broadcast. "Freelancers have been traumatised and want a better deal and working practices but many will start to struggle once the furlough scheme changes and before production gets going again.
"Even then, social distancing and new protocols mean that there will inevitably be fewer people on set at any given time – with less job opportunities."
According to freelance collective Viva La PD's latest survey of 2000 people, almost one-in-10 have left the industry or taken active steps to leave since coronavirus struck, with half actively seeking or mulling an exit.
One respondent predicted the emergence of a "buyer's market", with indies cutting their rates of pay. "The message that the freelancers who prop up the industry have had a raw deal isn't sinking in," they added.
Another said freelancers will be "thrown to the wolves" once the furlough scheme shuts, with no financial protection in place.
Freelancer eligibility
The government's exit strategy also appears to have closed the door for any support for those freelancers that fell between the cracks of the government's Job Retention Scheme (JRS) and Self-Employment Income Scheme (SEIS). Employers now have just one week to place people onto the furlough scheme before it shuts to new entrants.
Childs, who lobbied for financial support for the ineligible workers alongside other trade bodies, unions and MPs, said she has been "shocked" by the lack of understanding shown by the Treasury regarding working practices in the sector.
She cited the lack of engagement with Bectu, Pact and the broadcasters' freelancer masterplan, submitted to culture secretary Oliver Dowden in April.
"As time has gone on, we've become more pessimistic, and I think the chancellor's statement suggests there won't be any more changes [to the schemes]," she said.
The BBC is also facing renewed pressure to try and help freelancers.
A group of around 200 freelancers who have recently worked for the BBC, backed by shadow culture secretary Jo Stevens, took their campaign directly to Sunak earlier this week, writing: "At the start of the Covid-19 crisis, you vowed to do 'whatever it takes' to support people, while you even claimed that those who had been left 'frustrated' by your emergency support measures 'were not and have not been forgotten'.
"Rather than being forgotten, we would say we have been excluded from the very start of this pandemic."
They had previously repeatedly pushed director general Tony Hall to lobby the government to reverse its decision that public sector organisations should not make use of the JRS.
DCMS taskforce
Bectu will continue to seek to work with governent having accepted an invitation to sit on the film, TV and broadcasting sub-group on the newly-established DCMS cultural renewal taskforce, chaired by Dowden.
Childs said: "The theatre, film and TV industry contribute significantly to the national and our regional economies and special care and attention must be given to ensure that they are able to compete, globally, once again."
Bectu has separately agreed to become a member of the Creative Industries Federation as part of plans to work increasingly collaboratively cross-industry.