Bectu warns of redundancies after government issues requirement for employer contributions to CJRS
The government plans to taper off financial support to businesses as part of changes to the Coronavirus Job Retention Scheme (CJRS).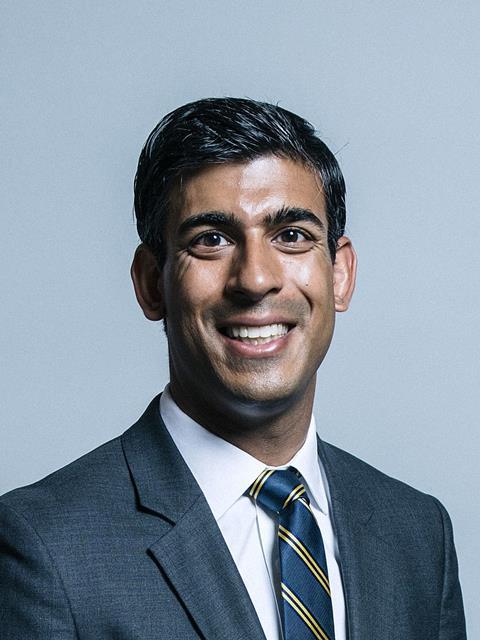 Under proposals revealed today by chancellor Rishi Sunak, employers will be made to make a "modest contribution" to the CJRS with the government intending to end the scheme at the end of October.
From September, the government will require employers to pay 10% of workers' wages, with government covering 70% of salaries up to £2,190 per month. In October, government contributions will drop to 60% of wages up to £1,875, with employers paying 20%.
While the scheme will continue with "no employer contributions" through June and July, from August employers will be asked to pay national insurance and pension contributions, which account for 5% of total employment costs on average, while the taxpayer contribution will stay at 80%.
"I believe it is right, in the final phase of this eight-month scheme, to ask employers to contribute alongside the taxpayer towards the wages of their staff," the chancellor said during the daily coronavirus briefing from Downing Street.
"As we reopen the economy, there is broad consensus across the political and economic spectrum that the furlough scheme cannot continue indefinitely."
The government's plan for greater flexibility was also brought forward a month, with employers given the option to bring back furloughed staff from 1 July. At this point, employers will be able to bring back workers part-time, while the government still contributes to a proportion of their wage bill.
To introduce this measure, the government is closing the old scheme to new entrants from 30 June, meaning employers wanting to place new employees on the scheme would have to do so by 10 June.
Self-employed given further cover
Sunak also announced the extension of the Self-Employment Income Scheme (SEISS), with applications opening in August for a second and final grant.
Like the previous SEISS, successful applicants will receive a single instalment covering three months-worth of average monthly profits. In line with the CJRS, the value of the final grant will be 70% up to a total of £6,570.
The news comes after creative bodies called on the government to introduce a fairer system for the self-employed following a study by the Women in Film and TV, which found that two-thirds of UK TV and film freelancers were receiving no government support.
Sector concerns
However, creative union Bectu warned that requiring employers to make contributions to the CJRS would lead to mass redundancies in theatre, film and TV.
"Many employers won't be prepared to contribute for someone who won't work for them again in the near future or they simply can't afford the contributions," Bectu chief Philippa Childs said in a statement.
"The requirement to pay National Insurance and pension contributions to access the CJRS will be too difficult for theatres to shoulder. TV and film workers on PAYE contracts – de facto freelancers – will also be hit.
"It is highly unlikely they will be returning to the employer who has furloughed them, and, as a result the employers concerned may cease to offer any assistance from that point."
While Childs welcomed the extension of the SEISS, Childs also warned that it still would not cover many workers in the creative industries, many of which have been forced to borrow money to survive.
"Many of our members have had no access to income support throughout this crisis and still have no prospect of returning to work," she added. "Despite the government trying to provide for freelancers during the pandemic, ultimately it has failed as too many of them fall between the gaps of the SEISS and the Coronavirus Job Retention Scheme."
Elsewhere, the Creative Industries Federation (CIF) said that the extension to SEISS did not go far enough and warned that "the most vulnerable are still at risk". A recent survey from the body found that almost two-thirds of freelancers had lost 100% of their income, compared to companies which had lost 42%.
"This is a missed opportunity to catch those freelancers who continue to fall through the gaps, such as PAYE freelancers, limited company contractors and the newly self-employed," said Caroline Norbury, chief executive of CIF.
"There also remains a worrying inequity between those on payroll, who have 80% of their income secured until the end of October, and the self-employed, who will see support cut off in August.
"A third of the creative workforce is freelance, including those working in music, performing arts, film, festivals and live events, who will be unable to return to work for quite some time."