Trade body lobbies government to help members 'falling into poverty'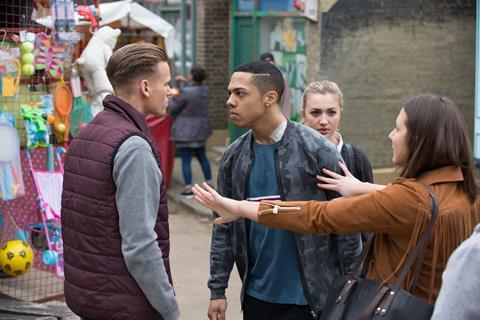 Directors UK has joined the heavy lobbying from freelancer groups by telling the chancellor that directors could "fall into poverty or lose their homes" if they are not given help.
The trade body said that the vast majority of its 7,000 members have lost work under the current restrictions, as productions are hastily cancelled or put on hiatus.
All of BBC Studios' continuing dramas - a major source of work for directors – have been suspended, along with a multitude of other productions including from newer players such as Netflix.
In a letter to chancellor Rishi Sunak, Directors UK chief executive Andrew Chowns called for a form of "proportional income support" that would guarantee an income in some way proportional to the director's average income.
Echoing calls from the Bectu union, Chowns also urged that statutory sick pay be made available to freelancers entering self-isolation or falling ill.
"The impact of Covid-19 on the production sector is immediate and acute and we are seeing productions being shut down daily," wrote Chowns, who is soon to leave his post.
"We need to ensure that these workers are supported and compensated during this time to ensure that they don't fall into poverty or lose their homes due to loss of income.
"But crucially, we must ensure they don't leave the production workforce, so that when the public health crisis is over, they are able to return to production quickly and the creative economy can be reactivated speedily to resume generating income for the UK economy."
Chowns' comments came on the same day that Bectu revealed that more than 2,500 freelance respondents to its survey said they have already lost money due to the coronavirus crisis, with some predicting losses of up to £40,000 over the coming months.