More than 140 individuals sign letter imploring Rishi Sunak to extend support package to contractors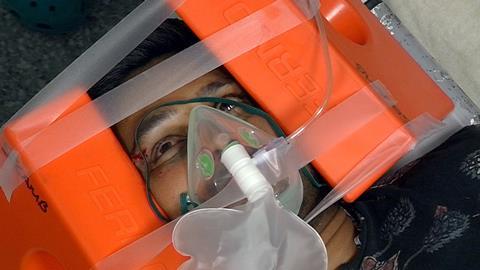 More than 140 individuals from across the indie sector have come together to implore chancellor Rishi Sunak to extend government support to the freelance community.
An open letter circulated over the weekend, conceived by The Garden chief executive Magnus Temple in conversation with executive producer Simon Ford, has quickly gathered widespread support from the likes of Dragonfly and Blast! Films.
It outlines that British television's "global success and reputation would be utterly impossible without [freelancers]" and urges Sunak to extend the government's protection of staff roles to their "uniquely vulnerable" freelance colleagues.
The letter says: "These are not optional or peripheral roles, but some of the most important jobs and some of the most talented people in the sector…
"Many are facing real economic distress and personal hardship at an already deeply unsettling time. Swift measures to bring financial aid to those who have lost income are vital – both on a human level and to ensure that this part of the country's creative industries stands a chance of recovery once the crisis has passed."
The submission will be part of the Treasury Committee's investigation into whether the government's response to the coronavirus is sufficient. The committee has issued a call for evidence on the government's coronavirus financial package and has set a deadline of 5pm today for submissions.
Those wishing to add their name to the letter should email magnus.temple@thegarden.tv and john.hay@thegarden.tv