Party tables wage change amendment to coronavirus bill as actors union amasses support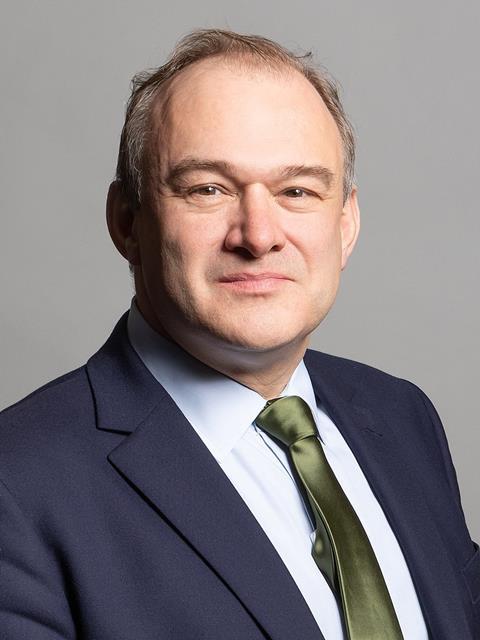 Plans to hand freelancers the same wage rights as employed people during the coronavirus outbreak have been presented to parliament, as the biggest TV names sign a petition calling for help for actors.
In an amendment to the coronavirus bill, presented by 12 Liberal Democrat MPs, the party called for self-employed workers to be given 80% of their monthly earnings from the past three years, or £2,917 per month, whichever is lower.
This would bring the self-employed in line with staffers offered an extensive package by chancellor Rishi Sunak on Friday, which hands those out of work 80% of their current wage for at least the next three months, back-dated to 1 March.
As it is from an opposition party, there is no guarantee the amendment will be taken up.
Speaking in parliament earlier today, Sunak said forging a scheme to help the self-employed will be complicated and not available imminently.
"The group of 5 million self-employed people is so varied that the challenge is designing something that gets to the people we want it to whilst at the same time being affordable," he added.
"This is proving problematic but we are hard at work."
Trade bodies including Bectu, Directors UK and actors union Equity have been lobbying the government with similar plans.
In a petition signed by 13,000 actors including Peter Capaldi, Mel Giedroyc and David Tennant, Equity today demanded an income guarantee for creative workers over the coming months.
The petition told chancellor Sunak that actors who have lost work "share many of the characteristics of those who are included in the 80% [employee] salary scheme".
It added: "Creatives, freelancers and self-employed workers deserve the same support and respect as employees in secure jobs."
The petition has so far amassed 13,677 signatures of its targeted 15,000.
The plans are in line with wider proposals issued by the Trades Union Congress, which cover all industries that rely heavily on a freelance workforce.
So far, freelancers have only been offered access to Universal Credit as the government suspends the minimum income floor, but this amounts to less than £100 per week and takes five weeks to access.
Freelancers to lose £32,000 per year
The amendment was tabled as Bectu research found that out-of-work freelancers will lose on average £32,000 per year even with the Universal Credit take-up.
Bectu's snap survey of 3,000 freelance workers revealed an average £38,000 per year earnings before tax, while the current rate of Universal Credit will hand these workers just £4,800 for the next 12 months.
"These findings show why the current government offer to the self-employed to access £94 a week through the benefits system is not enough to even cover their overheads and ensure they are in a position to financially recover from the effects of coronavirus," said Bectu head Philippa Childs.
According to Bectu, almost all of the UK's 650 MPs have been contacted by freelancers from their constituencies asking for help, with more than 7,000 reaching out.
More than 140 indie sector figures came together over the weekend to submit to the Treasury Committee's investigation into whether the government's response to coronavirus has been sufficient, imploring Sunak to provide more support to the freelance community.
The deadline for submissions closed at 5pm yesterday, just before prime minister Boris Johnson announced a further country-wide lockdown.
The Personal Managers Association, which represents talent agents, also submitted to the committee, pointing out that a scheme to pay freelancers in line with the employed is already in place in countries such as Germany.
"Most of the UK's freelance workers have contracts in place, defining the fees due which have suddenly stopped, as contracts have been terminated with immediate effect," it said.
"It would be quite straightforward to apply the same rationale as with PAYE workers in the UK."