Chancellor bids to protect businesses, staff and freelancers
Chancellor Rishi Sunak has unveiled an "unprecedented economic package" focused on protecting businesses and their employees from the coronavirus pandemic.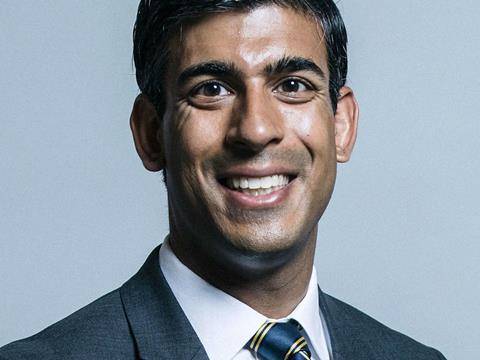 The main element of his historic intervention is a Coronavirus Job Retention Scheme – a grant to cover the wages of people who would otherwise be laid off.
Companies can apply for funds to keep their workers on payroll and ensure they are paid up to 80% of their usual salary, with a ceiling of £2,500 per month. Businesses can then top up if desired.
The payments will be back-dated to 1 March and run for at least three months, with Sunak stating there is the option to extend further.
"People have lost their jobs and are worried about paying bills and we want to say you will not face this alone," said Sunak, addressing today's daily press conference.
"Getting through this will require a collective effort….I am placing no limits on the amount of funding avaliable for this scheme."
Freelance funds
Meanwhile freelancers will receive access to Universal Credit for the first time through the wide-ranging support package.
Sunak's welfare package, revealed this afternoon, includes the suspension of the minimum income floor so that the self-employed can gain access to the credit system.
He said this move would "strengthen the safety net for those who work for themselves".
But freelancers, many of which have already reported losing thousands of pounds, will have to wait five weeks to gain access to Universal Credit, by which time many more could have lost money as industries such as TV production enter a virtual shutdown.
Bectu described the measures as a "devastating blow" that fall well short of the support required.
The union is calling for freelancers to be paid an income somewhat proportional to the income they would be getting had the pandemic not hit.
"The Chancellor's support package for workers will come as a devastating blow to freelance and self-employed workers who need much more support than they are being given," said Childs.