Deluge of aid applications is draining Covid-19 emergency relief fund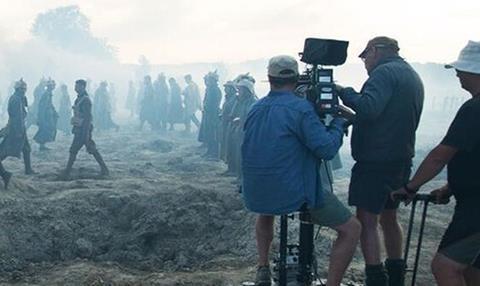 The Film and TV Charity has appealed for further donations to help re-open its Covid-19 Emergency Relief Fund.
The fund, which seeks to provide workers in TV and film with one-off grants of between £500 and £2500, is under pressure as 3000 workers have applied for aid.
The size of the pot currently stands at £5m, with the BBC and Netflix among those to have donated, but demand has exceeded the supply of cash.
"Coronavirus is having a devastating impact on our industry," said Film and TV Charity chief Alex Pumfrey.
"The charity has been able to take urgent steps but the number of applications and calls for help demonstrate the extraordinary need for financial support for freelancers."
TV freelancers faced a blow last week when a clarification from HMRC meant that a number of people whose contracts came to end right before the lockdown are ineligible for the government's furlough scheme.
Meanwhile, the charity has also seen an uptick in demand for its mental health service, with 1,800 people calling its 24-hour support line—five times higher than its usual traffic.
"We are hugely thankful to those who have already donated," added Pumfrey. "We need to do more. We're urging people to help us re-open these funds and extend our services to reach more of the most vulnerable in our industry."
More information on how to donate can be found here.