The government's failure to support freelance producers has hurt me financially but hopefully current events will spark a long-awaited review of production processes, says Cheri Darbon
It's incredible how much content I've devoured over the last few months – the television and film industry really has managed to keep the public informed and entertained at every hour of the day.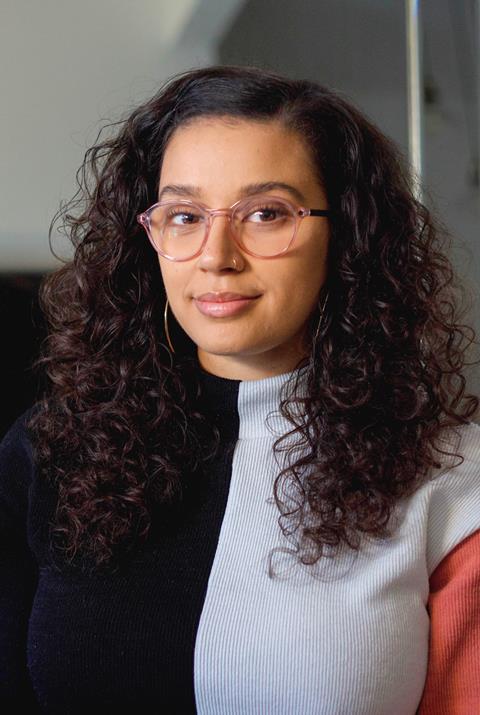 Because let's face it, the concept of time is somewhat debatable right now. Days roll into weeks that roll into months and it's disorientating.
The New Yorker's Helen Rosner describes it as being "in an infinite present" with "no future plans, no anticipation of travel or shows or events or celebrations" – pretty bleak, but it's something we've all had to adjust to.
Being a freelance producer has its challenges at the best of times, but now I find myself navigating through unchartered territory. Like many self-employed folk, the government support has been minimal to none.
My last job ended in February and like many I watched my upcoming work drop out, one by one. I'm not eligible for the government's SEISS because I am newly freelance, a scheme not applicable to so many self-employed.
The government's only advice was to apply for Universal Credit (a benefit that generally caps at around £400 per month – an amount that doesn't touch the sides for even the savviest of Londoners).
Eventually my long and winding road to claim Universal Credit was denied due to money designated for tax payments.
Thankfully, that discrepancy has since been overruled and I have applied again, but at the expense of almost ten weeks without any financial support. Thousands of freelancers have fallen victim to these loopholes, leaving us with bleak prospects of making ends meet.
Applying for roles outside TV
Since Covid-19 steamrolled into our lives and television production came to a standstill, I have applied for jobs as a cleaner, supermarket assistant, entry level carer, kitchen assistant and farm picker.
These jobs are receiving thousands of applicants who, like me, don't fit the description. It's no surprise rejection emails fill my inbox daily, but what's the alternative?
As a last resort I am left scrabbling for charitable grants from places such as The Film & TV Charity and The Arts Council. My mental focus ahas been led by how to keep myself afloat financially, often at the expense of my mental health. The fragility of freelancing has made me question whether the risks of this lifestyle are sustainable, yet it's almost expected in creative industries.
This pandemic has sparked a long-awaited review of the way this industry treats its freelancers. Hopefully we are at a turning point
I recently tuned into the Broadcast- and ScreenSkills-hosted debate about the precarious nature of freelance work in TV production. There is a comfort in knowing that successful freelancers in film and TV feel the uncertainty that I do, but it also presents a reality that we tend to mask a lifetime of uncertainty as artful risk taking, when really, it's harsh industry standards.
If anything, this pandemic has sparked a long-awaited review of the way this industry treats its self-employed workforce – something I'm hopeful will trigger meaningful change.
Resources such as ScreenSkills and the BFI Network have become invaluable daily fixtures of mine. I've signed up to webinars, roundtables and mentorships so I can be best equipped for my return to work.
I've signed up to webinars, roundtables and mentorships, I've buried my head in scripts, documentaries, personal promotion and networking, all to provide me some sort of scheduled normality, planning out long days into work-like blocks.
Naturally, this falls apart at times, and sleeping, eating and grappling with the piece of history we're living through becomes the order of the day.
Mentally it has been challenging. I have been lucky to find some distraction by volunteering at my local foodbank – a focus that's helping me to deal with feelings of helplessness during this time.
Like so many, I am not a key worker and feel really disconnected to what is happening in our hospitals and care homes, but the truth is, some of us have been on the frontline. I'm learning to gain a wider perspective on this pandemic, while not diminishing my own journey through it.
From snippets captured in the BBC's Hospital: Fighting Covid-19, we get a glimpse of what it means to be on the frontline, an insight gathered and filmed by our freelance-strong industry
Film and TV will find a new way to function, hopefully a better, fairer way, but until then, we have to support those making that possible – an incomparable risk for which we are all hugely thankful.
Cheri Darbon is a freelance producer with production credits at Sky, ITV and HBO among others