Allocates 60 places as part of £130,000 mentorship initiative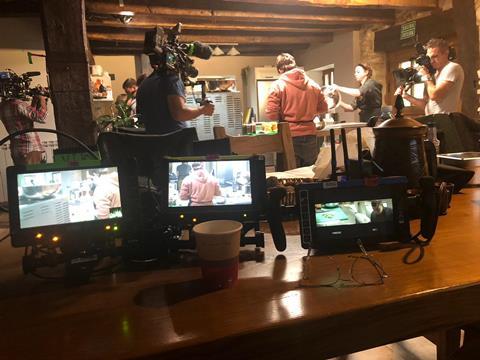 ScreenSkills has created 60 mentorship placements for deaf and disabled talent as part of an initiative aimed at helping develop under-represented talent.
The training body has made £130,375 available for a 250-person mentorship initiative, as part of the BFI's Future Film Skills Strategy, with at least half based outside of London and the south east.
The deaf and disabled talent will be supported via Beacon Film's Future Vision and TripleC DANC's mentoring programme for deaf, disabled and neurodivergent writers and directors, as well as the Media Trust & ScreenSkills Reframing Disability Mentoring Programme in partnership with BBC 50:50.
"Our programme will enable these creatives to develop themselves and their practice, strengthening inclusion and representation in the sector," said Melissa Johns, TripleC co-creative lead and disabled actor.
ScreenSkills has tied with a further five bodies to organise the placements.
Wildscreen Emerging Talent programme will recruit from Bristol and Wales and is focused on improving diversity in wildlife film and natural history.
In Scotland, the Glasgow Film Theatre New Talent Mentoring Scheme is aimed at writers, directors and producers across film, HETV and animation, with a view to tackling the lack of early to mid-level producers.
50 six-month mentorships aimed at younger talent in animation, film, games, TV and VFX will be made available through Creative Access. Beyond the mentorship, Creative Access will provide masterclasses, CV consultations and further training.
The Rise – Women in Broadcast mentoring programme is focused on breaking women into engineering and technology roles.
The programmes will run across 2021-22.
Jane Saunders, ScreenSkills mentoring programme manager said: "We know that mentoring can help build confidence and establish networks which provide invaluable support, particularly for many people from groups currently under-represented in the screen industries."
"It is great to be working with like-minded partners who are committed, as we are, to making mentoring a really useful part of professional career development."