There's plenty of great unscripted to look forward to this year too
Everyone loves a list, so when The Guardian published 'The must-see shows of 2019' at the turn of the year, I hastily clicked the link.
It's an impressive line up –roll on Alan Partridge's return to BBC1, the 'unfilmable' Good Omens coming to Amazon and BBC1, and Game Of Thrones concluding across six eyewatering episodes.
But it was notable that every entry was a scripted comedy or drama, with not an entertainment show, fact-ent format or landmark doc in sight.
Is TV splitting into two tiers, with super-expensive, super-sexy scripted shows front and centre in the public consciousness, and entertainment, fact ent and docs languishing in the second division?
That's an oversimplification, but the recent price inflation in scripted, coupled with relative stagnation in other genres, means the disparity in budgets has become exaggerated.
"Expectations should be Sky high, because non-scripted TV is in fine form and 2019 could be a cracking year across the channels"
What should expectations be if a domestic PSB doc has a ballpark budget of, say, £180,000, versus an hour of drama at £1.5m?
Actually, expectations should be sky high, because non-scripted TV is in fine form and 2019 could be a cracking year across the channels.
My must-see shows include Tabloid Empire, a BBC2 history series about Rupert Murdoch from 72 Films, the indie behind the excellent House Of Assad and Trump: An American Dream; and, for the same channel, Studio Lambert's Race Across The World – a smartphone-free competition format that celebrates old-fashioned land-based travel.
Fact-ent also looks well-served by more emotional formats. CPL's credentials on Old People's Home For 4 Year Olds bode well for its new C4 series The Restaurant That Makes Mistakes, which tackles dementia, and the same condition is examined in BBC1's Vicky McClure: My Dementia Choir from Curve Media.
There's positive noise about both shows.
Talkback's football weight-loss series Full English should bring masses of humour and nostalgia to ITV, which will be keen to capitalise on Harry Redknapp's jungle victory, while more serious matters will take centre stage when C4's airs the final, delayed episode of its excellent access doc Prison next week.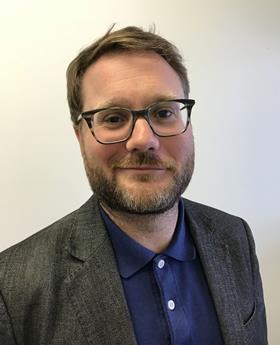 Finally, the mood around entertainment has been boosted by positive signs on both sides of the Atlantic.
Fox's The Masked Singer (a Korean format remade by Endemol Shine America) is brilliantly bonkers and delivered a smash 9.4 million viewers for its debut episode, while Thames/Syco's The Greatest Dancer defied expectations (another dancing show?) with an excellent first episode for BBC1.
Who knows how it will fare when it leaves its Rising Star-style auditions behind, but the debut episode was expertly cast, with laughs, tears and bags of heart – just like a top-end drama.