Hat Trick Productions boss Jimmy Mulville has hit out at the owners of now defunct Wimbledon Studios and called on the government to step in to alleviate the shortage of London studio space.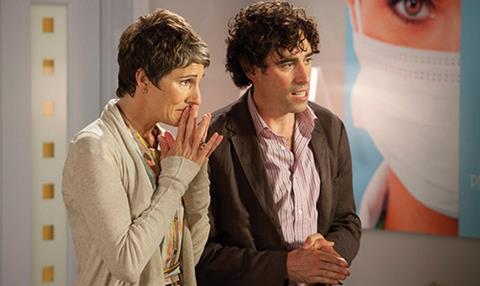 Hat Trick's BBC2 comedy Episodes was based at the facility when it was put into administration by property firm Panther Securities earlier this month. As well as holding a 25% stake in the business, Panther owns the freehold to the south London site.
Mulville said Panther watched Hat Trick build a complex set for Episodes, despite knowing the studios were in a perilous financial situation.
Hat Trick paid £150,000 to film at Wimbledon but was asked by the administrator for an additional £125,000 to complete the shoot – a request Mulville described as "galling".
"[The administrators] knew we couldn't leave and we would have to pay up. We were in there for less than half the time we had paid for and we had to pay for extra," he said.
The indie ultimately paid an extra £50,000 to complete some scenes at Wimbledon and the remainder of the series will be shot at Elstree Studios.
Persian broadcaster Marjan Television Network has agreed to take over the site, but Mulville said that its closure to third parties had exacerbated the shortage of sound stages in the south-east. "With the US now looking at the UK because of the tax breaks, local producers are struggling because studio space is getting rarer and rarer," he said. "Tax breaks are great but market forces say demand will outstrip supply. There could be a period when people won't get into studios."
Mulville raised the prospect of government stepping in to ease the shortage. He said: "David Cameron said we are a successful industry in terms of exports, so perhaps there should be incentives [to build more studios]. Producers are often left scratching our heads when we need to find studio space."
A spokesman for Panther said: "As a larger company and a main benefactor of the slower close down, it was only fair that Hat Trick also contributed to keep the loss-making studios open during its shoot. Hat Trick must have been aware from media coverage surrounding the studio that it wasn't in a very secure position."