Ties with Wattpad Webtoon Studios to develop IP with built-in global fan bases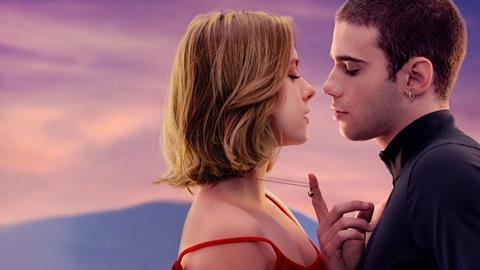 Fremantle has struck a partnership with Wattpad Webtoon Studios to develop a slate of European projects adapted from Spanish, Italian and English-language stories.
Wattpad Webtoon Studios was formed last year and is the entertainment wing for user-generated storytelling and comics platforms Wattpad and Webtoon, respectively.
As part of the deal, it will work with Fremantle to identify stories from some of the world's most popular Spanish, Italian and English indie authors to develop regional hits with global appeal.
Wattpad Webtoon Studios will provide data-driven insights into why fans support certain stories, enabling Fremantle to develop shows with in-built fan bases.
Wattpad Webtoon currently has over 100 projects in development or production worldwide, with Spanish-language Netflix film A Través de Mi Ventana from Wattpad author Araina Good reaching number one in 22 regions on the streamer. Good's story currently has over 325 million reads on Wattpad.
Other European projects include Perfect Addiction with Constantin Film and The Bad Boy's Girl, in development as a feature film with Leone Film. It has worked with the likes of Banijay Studios, France's Mediawan (France), Italy's Mediaset (Italy) and Germany's Bavaria Fiction.
It marks the latest major global partnership from Wattpad Webtoon Studios since merging the entertainment and publishing divisions from Webtoon and Wattpad in June 2021. The company also recently announced a deal with ViacomCBS to develop a slate of original series based on hit Wattpad and Webtoon stories.
Christian Vesper, president of global drama at Fremantle said: "Partnering with Wattpad Webtoon Studios will enable us to connect with a new world of creatives, helping amplify their voices beyond the page to the world stage."
Aron Levitz, president of Wattpad Webtoon Studios, added: "Partnerships like this don't just help us bring new stories to screens around the world: they help us celebrate and elevate the incredible creators from our platforms, helping them build a global audience and make money from their work."