Production heavyweight opts not to replace creative director Yonni Usiskin, with head of production role also reduced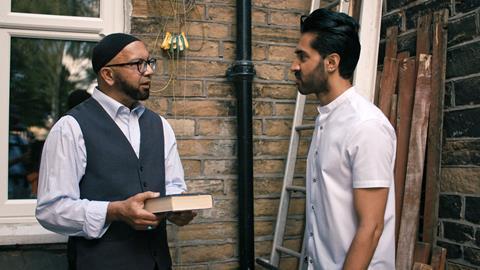 Vice Studios' UK presence has been scaled back following the departure of long-time creative director Yonni Usiskin.
Usiskin exited the company quietly at the end of last year, having spent almost eight years in various roles at the Beat the Internet and The Satanic Verses: 30 Years On outfit, and Vice said it is not planning to fill his role.
Last week, Chatterbox Media revealed Vice Studios UK's head of production Rosie Taylor is joining in the same role. According to the spokesperson she continues to work with Vice for two days per week, having joined in 2018.
The changes leave vice president of non-fiction Alex Moore as Vice Studios UK's most senior staffer. Following Usiskin's departure he reports to Vice Studios' chief creative officer Danny Gabai, who is based in LA, with a dotted line to UK-based president Kate Ward.
Moore, who joined from Grain Media in August 2020, is tasked with developing Vice Studios' unscripted slate with UK and international broadcasters and is exec producing a yet-to-be-revealed doc series.
Two sources have said that the UK is "not a priority" for Vice Studios, which is increasingly focused on winning business with premium US buyers, including the streamers and has an array of projects in production. Its most recent UK broadcast commission was Channel 5's Jack The Ripper: 5 Victims, which aired last month.
Under Usiskin, Vice Studios UK projects included BBC2 docs – Inside The Brexit Storm and The Satanic Verses, Channel 5's Cocaine: Britain's Epidemic and The Murder of Charlene Downes, Dave's Beat the Internet and Paramount+ three-parter MH370: The Lost Flight.
A spokeswoman said: "Vice Studios has doubled in size in the last year and maintains a meaningful focus in the UK, as well as the US, Canada, India, and Latin America."
The business continues to operate Gangs of London producer Pulse Films as a distinct label, following the departure of co-founders Thomas Benski and Marisa Clifford in March.
Speculation has been swirling that Vice Studios parent Vice Media is lining itself up for a sale, with recent US reports naming Greek media company Antenna Group – a long-term commercial partner of Vice – as a potential buyer.