'All countries have traditions of woodworking, so we see this as a very strong format pitch'
Distributor Magnify Media
Producer Plimsoll Productions
Length 6 x 60 minutes
Broadcaster Channel 4 (UK)
We've had competitive cake baking, glassblowing, tattooing, make-up, dressmaking, flower arranging and pottery, but now it's time for woodworking to get the TV treatment.
Handmade: Good With Wood follows the traditional pattern of a skills-based reality competition show: nine woodworking enthusiasts battle it out across six weeks in a bid to be crowned Britain's Best Woodworker.
The series takes place in a custom-built workshop filled to the brim with tools and wood.
Each episode centres around a 'Big Build', in which the contestants create imaginative wooden structures and objects, as expert judges scrutinise their designs, techniques and skills.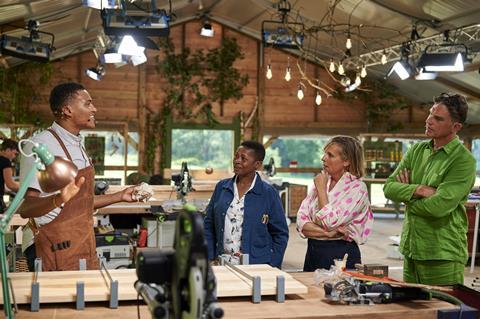 The judges are RIBA Stirling prize-winning architect and so-called 'King of Wood' Alex de Rijke, and the London School Of Furniture Making founder Helen Welch.
Hosting the show is comedian Mel Giedroyc, who previously hosted The Great British Bake Off with her comedy partner Sue Perkins.
The show is produced by Plimsoll Productions, whose credits include Meet The Meerkats and Tiny World, and is being sold internationally by its distribution company Magnify Media, which is handling tape and format sales.
Even so, Magnify had to bid for the rights as there was a deficit in the budget, says chief executive Andrea Jackson. "There was intense competition to secure the rights, but I'm delighted we did as we have already recouped our investment through pre-sales," she adds.
Earlier this year, Fremantle acquired format production rights for Italy, Spain, Portugal, France, Hungary, Belgium, the Netherlands, Denmark, Sweden, Finland, Norway, Poland, Israel, India, Indonesia, Mexico and Australia.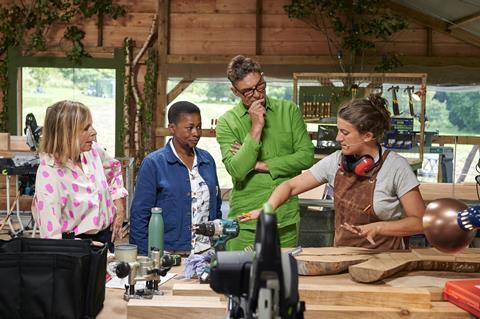 Jackson is confident it will resonate on the international market. "All countries have traditions of woodworking, so we see this as a very strong format pitch," she says.
The completed programmes are selling very well, adds Jackson. "Our role as distributor means that we need to carefully manage the rollout of both sets of rights."
Mipcom Hot Picks: Formats
1

2

3

Currently reading

Hot Picks: Handmade: Good With Wood