Warner EMEA president Priya Dogra to reverse limited international investment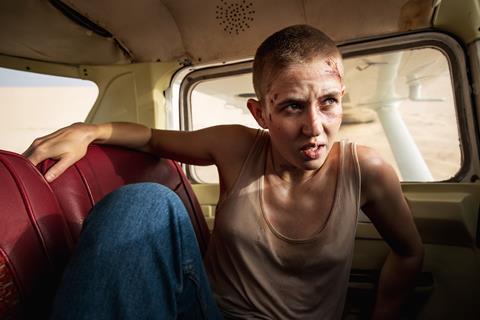 HBO Max is aiming to be the home of untold stories that audiences "did not know they wanted or needed", as it ramps up its local investment, according to WarnerMedia international chief Priya Dogra.
Dogra, who serves as WarnerMedia EMEA & Asia president said the media giant's 100-year US heritage will be the template for its growth in traditionally underserved territories.
"With our increasingly global reach, we can surface compelling content to audiences across the globe no matter its provenance," she told delegates at the Lille Dialogues segment of Series Mania.
"We know people want exposure to new experiences and worlds beyond their own. We tell stories that interrogate beliefs, adding depth and perspective to people's world views. We want to honour our US production know-how and hope the care and confidence we bring storytellers will accelerate creativity in markets where investment has historically been limited."
Citing the success of Michaela Coel's BBC1/HBO global smash I May Destroy You, Dogra said WarnerMedia wants to entice diverse talent, both on and off-screen to the company, and that it aimed to give creatives the "support and freedom they need" to tell their stories.
"We know that telling personal stories often requires a level of both vulnerability and confidence not easily found," she added.
"We listen to creators' needs and at the same time connect them with opportunities, mentors and collaborators from around the globe. We enable them to tell their stories, change the conversation and move society."
HBO Max, which will have expanded into 61 territories by the end of the year, is adopting a day and date rollout for its scripted series. It is set to launch 40 scripted and unscripted titles next year, four times the number it released in 2019.
Series Mania Institute investment
As part of its commitment to European investment, HBO Max has joined Newen, France Télévisions, and Entreprises et Cités as a founding partner of the Series Mania Institute, an initiative devoted to training emerging European talent.
Under its three-year agreement, HBO Max will invest $1m (£758,000) in the Institute.
"We stand in full support of its ambitions to develop the talent of tomorrow, open up the industry to more people from diverse backgrounds, and help accelerate progress in the creation of inclusive content, ensuring representation in front of the camera and diversity behind it," Dogra added.