Factual indie has disgraced data firm in its sights as it steps up investigative journalism
Cambridge Analytica is the focus of a project from Stacey On The Frontline: Girls, Guns And Isis indie Insight TWI, as it looks to double down on "high-risk and hard-hitting" investigative programming.
The London-headquartered indie has returned to a 2017 film about the disgraced data firm, which it began prior to the role Cambridge Analytica played in the Facebook scandal coming to light in March.
"We had long-term conversations with whistle-blowers and contributors close to that story, which formed the basis for a pitch last year," said Insight TWI managing director Jon Ossoff (above, pictured right), who joined the business in 2013.
"Now it is a matter of reapproaching it in light of the new revelations and trying to unpick what is a very opaque web. The story has deep roots in both the US and UK and is hugely important to tell, and we are in touch with sources and contributors to continue developing it."
He added that Insight secured access to a key individual involved with Cambridge Analytica in spring 2017.
Political focus
Ossoff, who is American, returned to the 27-year-old indie this year after taking a sabbatical to run for US Congress as the Democratic nominee in a special election in the Republican stronghold of Georgia in 2017.
Although he narrowly lost a runoff election in June, he broke national fundraising records by raising more than $21m (£16m) from across the US in a matter of months.
His run drew the ire of President Donald Trump, who attacked him in a tweet, noting: "[Ossoff ] wants to raise your taxes to the highest level and is weak on crime and security, but doesn't even live in the district."
"News and current affairs programming is not matching the desperate need of our times"
Jon Ossoff, Insight TWI
Ossoff, who still travels between the US and UK, said: "The experience of being covered rather than producing coverage helped me understand the failures of broadcast journalism today.
"In the midst of a social and political crisis, news and current affairs programming is not matching the desperate need of our times. Our team is passionate about investigative work and exposing crime and corruption."
Insight TWI's other projects include BBC3's Stacey Dooley: Face To Face With Isis, which picked up a One World Media Award for Best Popular Feature.
It is also in production on Sierra Leone – a feature doc that examines the West African country's past by following the attempts of a community to stage a play about its history. The project is exec produced by Docsville founder and former BBC Storyville boss Nick Fraser.
However, Ossoff noted that producing investigative current affairs journalism is a "challenge" in today's climate. "I can't think of a single returning strand that delivers reliable, gripping foreign affairs. Where is [ITV's] World In Action for 2018? The world is in radical flux and the genre is nearly static."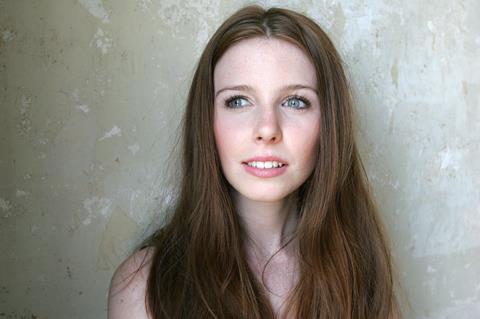 However, initiatives such as BBC World News' Africa Eye are beginning to fill voids in investigative programming, according to Ossoff, who has secured four commissions from the fledgling strand.
Fronted by Ghanaian undercover journalist Anas Aremeyaw Anas, the first of these, Betraying The Game, explored widespread corruption among football officials in West Africa and Kenya, leading to the resignation of a World Cup referee and the dissolution of Ghana's Football Association.
"The investigative work our African colleagues have taken on has been more aggressive and higher risk than most of the journalism in the US or UK," said Ossoff.
"Americans and Brits often talk about exporting best practices to the so-called 'developing world', but we might be well-served to import some of the aggressive undercover tactics that are holding powerful people to account in Africa and the Middle East."
Insight, which employs 11 full-time staff, is also in "constant contact" with channels and SVoD platforms in the US and UK around investigations of organised crime in Western Europe and North America.
"Investigations can be exciting and compelling and open up what has typically been the domain of current affairs commissioning into the popular factual genre," said Ossoff.
"These are thrilling and high-risk, high-suspense stories. There is a broad audience that is crying out for muck-raking and heroic journalism with the right partnership and format."
The business is currently developing partnerships with US and UK indies with "more experience" in the factual space as it looks to blend its "core skill-set of rugged production with the style of more traditional fact-ent programming".
It is at work on a "highly sensitive" UK-focused project for BBC1 with John Battsek's Passion Pictures.
"We try to infuse our work in current affairs with production values that make the content more accessible and fun, and we want to keep building on that as a model," said Ossoff.