Director of Apple TV+'s anthology drama talks magical realism, drawing on advertising direction techniques and breaking into television
Kim Gehrig, director on Apple TV+'s forthcoming anthology series Roar, has revealed the opportunity to tell a "universal story through a female lens", helped attract her to the project.
Gehrig is helming the episode The Woman Who Ate Photographs, starring Nicole Kidman, which is one of Roar's eight separate stories exploring what it means to be a woman today.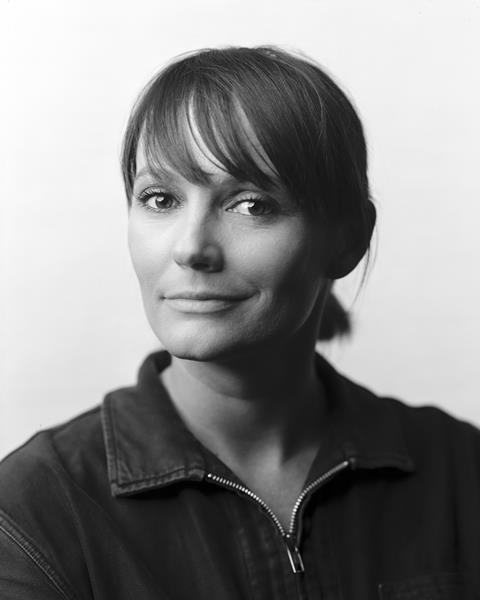 Kidman's episode depicts a woman who becomes addicted to family memories after she devours a photo and looks at the experience of losing parents and children.
Gehrig said the actor's portrayal would help move the dial of female stories on screen.
"What attracted me to this was I hadn't seen this character on screen. Look, Nicole's incredibly beautiful and incredibly sexy [and often portrayed this way], but this moment in a woman's life, it's not her sexiest, it's a hard moment in her life," Gehrig said.
"It's a moment that universally men and women go through, but told through the female lens, and it's nice to tell it from a woman's perspective."
Based on a book of short stories by Cecelia Ahern, female-led Roar features individual dramas set in the realms of magical realism, familiar domestic and professional scenarios, and futuristic worlds.
The Apple TV+ original hails from Glow creators and co-showrunners Carly Mensch and Liz Flahive and is the first project from their overall deal with the tech giant.
Roar is exec produced by Kidman and her Nine Perfect Strangers partner Bruna Papandrea, and features an array of international female talent including Cynthia Erivo, Merritt Wever, Alison Brie, Betty Gilpin, Meera Syal, Fivel Stewart, Kara Hayward and Issa Rae.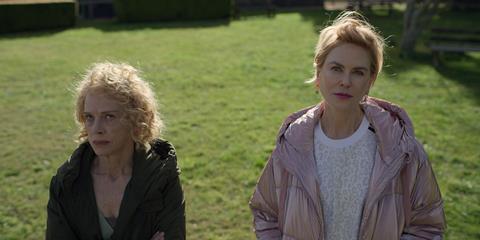 The Woman Who Ate Photographs, which lands along with the rest of Roar on Apple TV+ tomorrow (15 April) is Gehrig's TV drama debut, and follows a career built on crafting high-profile commercials and music videos – notable examples of which include feminine care company Libresse's 'Viva La Vulva' advert, Sport England's 'This Girl Can' and Chaka Khan's Like Sugar.
Speaking to Broadcast ahead of Roar's bow, Gehrig said the drama had parallels with her previous work and allowed her to enter the scripted TV world with familiar subject matter, despite the experience being "absolutely terrifying".
"It's always been my desire to make longform TV drama, and what's so great about this project is it marries my interests. Roar is short stories about women, each with a female truth and each with a heightened magical realism or surreal element. In all the work I've done previously, either I like to do something surreal or something about women., so it was deeply satisfying to be part of.
"But also, to make your first drama with Nicole Kidman and Judy Davis is jaw-dropping and truly terrifying."
"I want to work with the creation of things, I'm an ideas person, I love concepts, I love stories and I want to be part of the birth of projects in entirety. That means working at early stages with writers and being part of the show's creation."
While each episode is self-contained and driven by Mensch and Flahive, Gehrig said she was able to draw on her experiences of creating evocative and outré commercials to bring a magical realism tone to her episode to complement the storytelling. The aim, she said, was to create "something between Being John Malkovich and Eternal Sunshine of the Spotless Mind."
"The majority of the episode is straight drama and dialogue as any normal scripted show has. But because we have this magical element of eating photographs, I was keen to explore what happens in that moment. For me, one of the most beautiful sequences is when Nicole essentially binges on these photographs and is immersed in her memory," she said.
"As she eats the photographs, she becomes progressively heightened, like when you get drunk or when you get high. So, we shot lots of memories, layering them up to reflect this sensation, using shooting techniques that aren't from traditional drama."
TV aspirations
Although she said she "wanted to service the material, not imprint myself" on the story, the experience of shooting Roar has fuelled Gehrig's desire to do more TV work. The director, who is repped by agency Casarotto Ramsay, is currently in discussions on a number of projects. Although details are under wraps, she said she is keen to explore "human stories" that are given a heightened sense of escapism, such as Roar or Netflix's Black Mirror.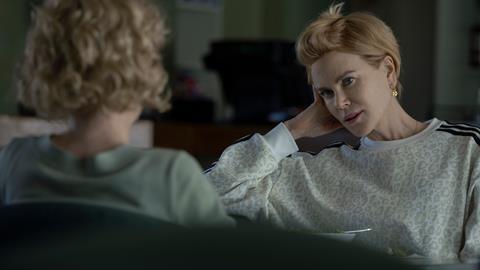 "I want to work with the creation of things, I'm an ideas person, I love concepts, I love stories and I want to be part of the birth of projects in entirety," she said. "That means working at early stages with writers and being part of the show's creation.
"The projects I gravitate to stories that are true to people. But then what I like about series like Black Mirror is it's still a truth about humanity, but it's brought to life with an extraordinary vision."