Clinical investigative procedurals out as studios launch warmhearted shows with diverse casts
Heart-warming dramas and light-hearted procedurals dominated this year's LA Screenings as US studios looked to all-American stories with diverse casting.
Around 1,800 international buyers from channels and platforms descended on Los Angeles for the annual event, in which major and independent studios roll out their dramas and sitcoms to drum up the overseas licensing deals that have become integral to financing US productions.
Save for Dick Wolf 's FBI for CBS Studios International, clinical investigative procedurals were in short supply, with studios betting on warmer, comedic takes on the genre such as ABC Studios' TV cop-turned-PI drama Take Two, Warner Bros' romantic FBI agent pilot Whiskey Cavalier and Entertainment One's (eOne) The Rookie starring Nathan Fillion – all turned the heads of UK buyers.
"A lot of the procedurals we've seen in the past five to 10 years have been more investigative, science-focused and a little bit colder. This year, we've seen more warmth on screen," said Stuart Baxter, president of international distribution at eOne, which hosted 500 buyers at a single screening of the cop drama. "People are realising that shows can survive without the intensity."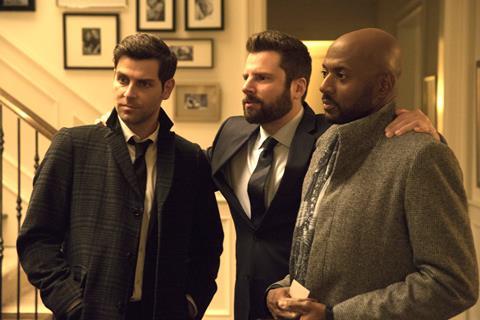 Also causing a buzz were several dramas packing an "emotional punch" in the vein of NBC's domestic hit This Is Us. These included the CBS Studios International-distributed A Million Little Things, in which three men try to make sense of their friend's suicide, and NBC Universal's The Village, a warm drama about a group of friends living in a Brooklyn apartment building.
While UK buyers are proceeding with caution around shows akin to This Is Us – which received a lukewarm response on Channel 4, averaging 300,000 (6.3%) across its 18-part run from December 2016 – Sky director of acquisitions Sarah Wright suggested that box-setting such shows could make more sense for UK audiences.
"When we look at those shows, we think about how they could be launched," said Wright, who was in LA looking to acquire for Sky 1 and Sky Living. "Perhaps This Is Us and A Million Little Things work better as box sets, because with serialised shows, if you lose the audience, they're gone."
Another strong theme across the screenings was a commitment to diversity, which was front and centre via Hispanic and African American leads in numerous shows, as well as many gay and lesbian couples.
Networks also did not shy away from tackling US race relations (CBS' The Neighborhood and Warner Bros' Red Line), the #MeToo movement (CBS Studios' Charmed reboot) and male mental health (CBS' God Friended Me; A Million Little Things) – trends that were welcomed by UK buyers, but garnered mixed reactions from others.
ITV head of acquired series Sasha Breslau noted that "American networks are more accurately reflecting US society back to itself ", while Channel 5's Katie Keenan, who was buying for the main channel as well as 5 USA, 5 Star and Spike, said that diversity has been addressed by all the networks this year, and CBS in particular.
"Their shows are more diverse than ever before, which is no bad thing," she said.
However, several European buyers noted that the diversity in some shows felt "too forced".
One exec for an Eastern European free-to-air channel noted that shows such as The Neighborhood – a multi-cam sitcom starring and exec produced by Cedric the Entertainer in which a Caucasian family moves into a predominantly African American community – touched heavily on US race relations and felt "too domestic" for its audience.
Others thought the same of The CW's Friday Night Lights-style football drama All American.
Breslau, who was eyeing comedies for ITV2 and a 9pm drama for the main channel, added: "Going years back to Hangin' With Mr Cooper or The Cosby Show, there are no issues in having US content that is diverse or multicultural on UK screens – the audience is there for it. But there were some shows this year that very much felt like they were made for US audiences."
Acknowledging that there is "more diversity than before", Jeffrey Schlesinger, president of Warner Bros Worldwide Television Distribution, told Broadcast: "While it may look extreme this year, people will become used to it and it won't seem so unusual in years to come. Our society is changing and it's incumbent on us to reflect those changes in what we produce.
"A lot of countries are sceptical about a show like All American, but they're only seeing a pilot. If we create a show that is character-driven, has emotion and that people connect to, broadcasters will be open to giving it a chance. Perhaps not in primetime or on the biggest networks, but a good show is a good show and will travel."
There were some shows this year that very much felt like they were made for US audiences
Sasha Breslau, ITV
Many buyers said this year's market lacked a big breakout hit like Homeland, Billions or Lethal Weapon.
Sky's Wright noted: "It's not the worst year, but it's not the best either. US broadcasters are wondering where they belong in a world in which the noisiest shows are now coming from cable."
While most of Sky's acquisitions, such as Elementary and The Good Doctor, survived the networks' recent Black Friday purge, the cancellation of Shades Of Blue meant that Wright has a slot open.
Similarly, the scrapping of Fox's Ghosted handed Breslau "a free slot and money to play with" for ITV2 at the Screenings.
UK BUYERS' FAVOURITES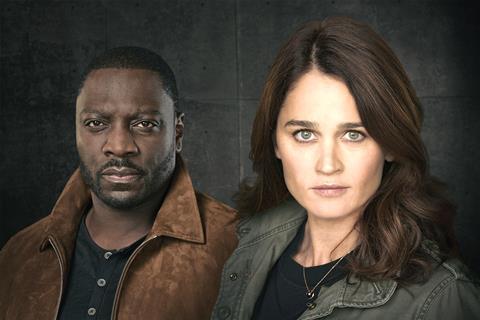 What We Do In The Shadows (Fox): Based on the film by Taika Waititi and Jemaine Clement, the 10-part FX show starring Matt Berry was "laugh out loud funny".


The Fix (ABC Studios): British actor Adewale Akinnuoye-Agbaje (Lost) co-stars in this drama about an attorney who returns to the profession after eight years away to confront a case from her past.


All American (Warner Bros): Inspired by the life of professional US football player Spencer Paysinger, The CW's fish-out-of-water drama follows an African American student recruited to play for Beverly Hills High.
EOne's Baxter pointed out that the shift away from extensive output deals between the studios and international buyers means that most execs are looking to acquire fewer shows. "What you get is more heat on fewer, coveted shows and others fall into the background."
Indeed, one Swiss buyer told Broadcast that they are "trying to move away from volume deals" with the likes of Disney/ABC because they are "no longer economical".
Buyers also expressed concern around the ramifications for distribution of the potential Disney/Fox merger. "It's not good for everything to be under one company," said one European exec. "The Disney product is very different from the Fox brand, so what will [a merged business] look like?"
Broadcast understands that Disney, which only presented three dramas and a comedy, is investing more in returning shows and plans to recast certain titles rather than start from scratch with new shows. Fox's slate was also slimmer, with its one standout being FX comedy What We Do In The Shadows.
US market disruption
Studio distribution bosses such as CBS Studios International chief exec Armando Nuñez and Warner Bros' Schlesinger confronted the tectonic shifts set to disrupt the US market.
Nuñez assured buyers that "despite ongoing discussions around industry consolidation, potential mergers and acquisitions and some legal issues [for CBS], there is still nothing more important than the content".
Schlesinger added that the court decision around AT&T's acquisition of Time Warner is weeks away and noted that "the mergers and acquisitions on the horizon will dramatically shift our business".
He later told Broadcast: "AT&T is acquiring Time Warner mainly because we are a creator of great content, and that is encouraging to the community here. They may give us more resources to produce bigger and better TV shows."
Elsewhere, one senior distribution exec from an indie studio warned that the vertically integrated landscape means it is becoming tougher for independents to compete. "Mega companies are buying out mega companies and it's only going to become more integrated. It's inevitable."
COMEDY: BLUE-COLLAR APPEAL
While multi-camera shows were in abundance at the LA Screenings, with hot properties including CBS TV Studios' Happy Together and NBC Universal's Abby's, ABC Studios' single camera comedy The Kids Are Alright, for its network ABC, was praised by buyers.
The show was inspired by the childhood of executive producer and writer Tim Doyle and was initially intended to have a lead-in from Roseanne until ABC axed the sitcom this week due to racist comments made by that show's eponymous star.
Doyle, who said the show will appeal to a "blue-collar audience", claimed sitcoms now need to balance political interests.
"I used to work on Last Man Standing with Tim Allen, who is conservative, so we would have him saying something conservative but make sure that his [co-star] then offers the opposing view," he told Broadcast.
"Even if that view is swatted away, the point is that he is saying it and it's appealing to a certain audience."