Raft of literary adaptations in the works following the success of Hulu's The Handmaid's Tale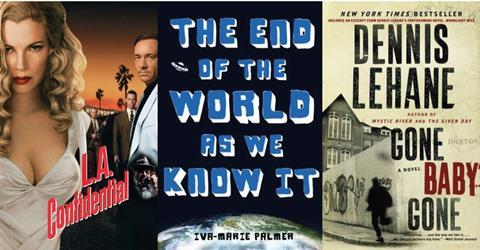 Book adaptations are at the forefront of the US networks' 2018/19 schedules, as they look to keep pace with their cable rivals.
In a bid to replicate the success of Hulu's The Handmaid's Tale and HBO's Westworld and Big Little Lies, networks including Fox and The CW are expanding their adaptations beyond graphic novels and comic books by testing the waters with well-known novels.
Empire broadcaster Fox is adapting Dennis Lehane's novel Gone, Baby, Gone into a drama from Black Sails and Touch writer Robert Levine.
Previously adapted in 2007 as a feature film directed and co-written by Ben Affleck, the book is centred on two Boston private detectives and lovers who are hired to find a missing four-year-old.
Fox's slate also includes The Passage, based on Justin Cronin's best-selling post-apocalyptic vampire trilogy about a young girl who must save humanity.
Meanwhile, The CW is adapting alien comedy The End Of The World As We Know It, based on Iva-Marie Palmer's eponymous novel; noir-style revenge drama Skinny Dip, adapted from Carl Hiaasen's book; and a Roswell spin-off, based on the Roswell High teen books by Melinda Metz that inspired the original CW show.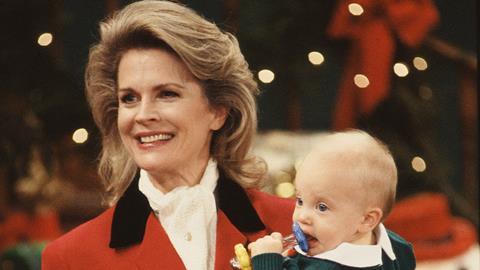 Elsewhere, NBC is adapting Joseph Finder's Suspicion, which follows a man coerced into working as an FBI informant, as Hitchcock-esque thriller No Way Back.
James Ellroy classic L.A. Confidential – which was made into a film in 1997– is to be adapted by CBS. The story centres on a trio of detectives, a journalist and an actor pursuing a serial killer in 1950s Los Angeles.
L.A. Confidential is the first of a raft of reboots at CBS, which is also bringing back the Candice Bergen-fronted Murphy Brown for a 13-part run overseen by the show's original creator, Diane English. Produced by Warner Bros, the show will follow the iconic journalist and anchor as she returns to a much-changed news landscape.
Reboots of several other classic CBS series from the 1980s are also in the works, with pilot orders for cop show Cagney & Lacey from CBS Television/MGM and detective series Magnum P.I. from CBS/Universal TV/Davis Entertainment.
International drama
The majority of next season's shows are from the US, with ABC and Fox the only two broadcasters looking internationally.
ABC is rolling out Grand Hotel, based on distributor Beta Film's Spanish format. The soap-style drama revolves around the family owners of a Miami Beach hotel and its staff.
The broadcaster is also preparing divorce comedy Steps, based on Swedish producer-distributor FLX's Bonus Family.
Meanwhile, Fox is adapting Endemol Shine Israel comedy Nevsu: A Young Multicultural Couple. Exec produced by Modern Family's Vali Chandrasekaran, the series follows the relationship between an African man and his Midwestern American partner.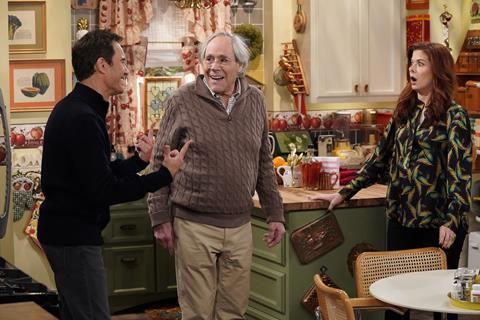 This season's batch of pilots shows a marked rise in multicamera shows – the format historically used for sitcoms such as Will & Grace, Two And A Half Men and The Big Bang Theory.
The set-up has been out of vogue in recent years as networks and creators have opted for a more "intimate" approach to comedy via single-camera shows such as Modern Family and The Good Place.
Last year, The Big Bang Theory creator Chuck Lorre outlined the benefits of the multi-camera format to broadcasters.
"When you get it right, it is like a little play – there is a different level of performance when actors are working in front of an audience. It is a different energy and it is exciting," he told Broadcast.
CBS's Murphy Brown, ABC's Man Of The House and Most Likely To, Fox's Cool Kids and NBC's Abby's and Friends-In-Law are among the multi-camera shows planned.
The format is less arduous as more cameras – typically four for shows as The Big Bang Theory – enable scenes to be shot quickly, making them more cost-effective.
Next week, the 'big five' will reveal the remaining shows on their slates during up-front presentations to advertisers in New York.
The forthcoming season reflects continued vertical integration between broadcasters and their sister Hollywood studios as the networks look to own all rights, enabling them to capitalise on domestic second-window SVoD deals and strike international sales.
Fox is the most vertically integrated of the networks this season, with all of the scripted series revealed so far coming from its in-house production divisions. CBS is next with 88% of comedies and 82% of dramas coming out of CBS Television Studios.
Three projects are shared with independent studio Sony Pictures Television Studio – a scenario that is increasingly common as studios share sought-after IP.
ABC has the third-most vertically integrated projects, with 83% of its comedies and dramas produced by ABC Studios.