Leading acquisition execs discuss how rapid growth in the international content market is effecting their business – from sourcing IP to working with third parties
A rapidly changing international market is posing tough new challenges for those buying programmes for distribution, with their duties spanning buying, co-production brokering and in-depth sales support.
Broadcast brought together four of the distribution sector's leading acquisitions executives to pick over third-party content, creating internationally friendly programmes and sourcing intellectual property.
How do you weigh up the amount of third-party content against inhouse programming on your slate?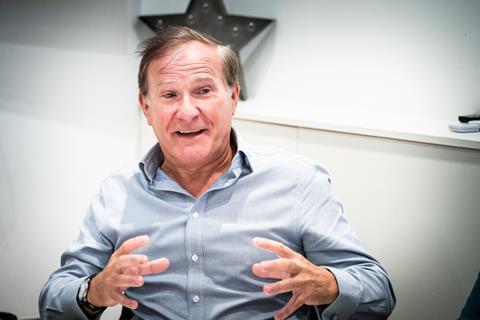 MARK LAWRENCE It's a loaded question – we want to support our inhouse production companies and we have a good dialogue with them about distribution, so they understand the parameters and barriers that would prevent us investing significantly in a show.
If we don't feel it's right, they can take those shows to other distributors, but the days of outrageous demands from producers are gone, especially in unscripted. About 75% of our catalogue is Endemol Shine product and 25% comes from third parties.
RICHARD LIFE We're lucky that as a Canada-headquartered company, we have production bases in Toronto and Montreal that offer opportunities to co-produce. But that also means the majority of our in-house catalogue, which includes the US's number one cable show American Pickers, is North American.
The challenge for us is balancing that with the need for a healthy pipeline, and that is complicated by the move towards all-rights OTT deals. We are already preparing for that and I suspect the amount of Cineflix's third-party content will go up in the next two years.
How do you determine where to invest?
ANGELA NEILLIS We have to pick the best projects, in-house or third-party, and retain rights in a very competitive landscape. We spend time helping producers leverage their position in the market and setting up co-production deals so they can retain rights.
"Though it's competitive, there has been such an exciting shift in the market and there is a huge opportunity if you know what works"
In terms of sourcing content and getting ahead of the global rights conversation, we co-develop shows with in-house and third-party companies, some of which we've helped indies to finance and others we've set up ourselves.
Though it's competitive, there has been such an exciting shift in the market and there is a huge opportunity if you know what works.
CARLOTTA ROSSI SPENCER The IP is always the most important thing. At the moment, our in-house third-party balance is about the same as Endemol Shine's and probably won't change too much, but it always depends on which territories you're buying for.
Acquisitions are strategic and some territories are extremely difficult to work in – such as the US, because the broadcasters want so many rights – but other territories rely on us bringing them formats.
How do you work with indies to help them retain rights?
ML It is a dangerous world out there and you could be giving up a lot of your IP if you don't know what you're doing. We can advise on that. We should be wary of the OTTs taking global rights but we have been down this road already – years ago we were selling to Discovery and Nat Geo on a global basis.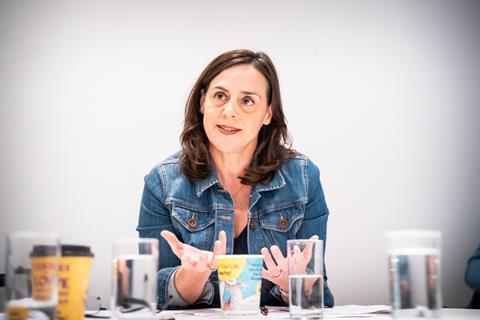 AN The fight is actually between pay-TV and OTT services. If you're a clever and creative producer creating desirable content, you have more leverage and we need relationships with those types of producers.
RL Global pay-TV services are opening up to regional deals, meaning you can piece together deals with several partners. This has opened up due to the threat to the pay-TV model from the OTT services.
It's hard to use that model with businesses that are buying less, such as Netflix. It's not all doom and gloom but the world of rights exclusivity is very complex right now.
CRS There is a human element to this business: everybody has an interest – economic or personal. We've all encountered people who believe their new show is the best thing they've ever produced and want you to cuddle it just as much.
Our job is to understand the content and what business model they actually want and need – what is good for them and good for us. We have networks and negotiation experience, which can really help indies.
Would you ask producers to adapt their ideas for the international market?
CRS With some shows, you might have to change them a little to make them an easier sell into territories that require formatting. That has changed over time – even five years ago, if you were doing acquisitions, it was pure acquisitions – but it's now part of our job.
RL Before you've written a cheque, you have to have a frank conversation to understand why the funding gap exists and why you are talking. That often requires a degree of acting as a production manager or series producer – we have to understand the creative process and the ambition.
Creation by committee is the death of any show but we can add magic fairy dust. Our role is to occasionally make a minor intervention so that a show will sell internationally.
How do you approach your acquisitions budget?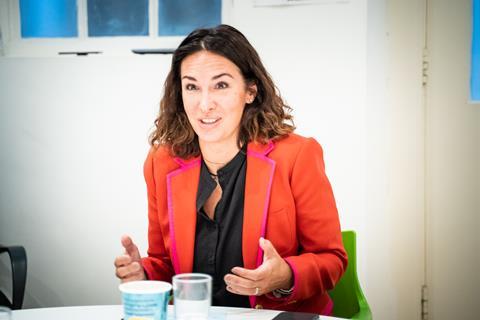 CRS We have a small team compared with other distributors and that gives me autonomy, but at a certain level we sit down and work out what the request for investment means. For us, it is about analysing case by case.
Content has a market value, so if there is a request completely out of line with that, there must be a reason and the people bringing the content to us must understand those market rates.
AN Budgets are shooting up in certain areas, and that's where you have to be steely. We want to be in the premium space but that means holding our nerve to finance that content.
The deep pockets of the streamers have had an effect on talent and have pushed prices up for producers but, by the same token, there is more of a market for these shows. You pick your project carefully and take it out to market.
English-language drama gets most of the headlines but what other genres are emerging?
ML We've all become fixated on big, English-language dramas that tend to launch around the world day-and-date, whereas when we produce a format like All Together Now, for example, it's a drip feed.
It hits the BBC at one point, lands in another territory nine months later and is still selling three years after that. Formats don't appear to be as big as dramas, but they can be.
RL We've started to build a slate of foreign-language dramas, which is a different model, and you have to find programmes that stand out. We don't try to compete on any British drama that comes on the market, so we focus on using our contacts and relationships in other territories to find great shows. There is a market for them.
Are you looking at social media and podcasting for intellectual property?
AN Podcasting can be a relatively inexpensive tool and we have a company, Storyglass, that works on developing podcast IP. I'm from a finished tape, factual background and am currently looking at funding a fantastic crime series podcast.
We have big digital teams who work with digital commissioners on these projects. There's a whole ecosystem of people telling stories in different media.
"Make-up shows are not fun on television because they don't tell a story, but they are super-popular on social media"
CRS Taking someone really strong on Instagram into television often doesn't work. You have to be very careful about who you're choosing and what you're attaching them to. Instagram is a good place to find hosts for unscripted programmes or faces to attach to brands, but it does not help with storytelling.
Make-up shows are not fun on television because they don't tell a story, but they are super-popular on social media. Those people make lots of money but they have to stay on their platforms.
RL Sourcing ideas from social media is interesting because often those stories or ideas have had global exposure. That can give us confidence, but it doesn't necessary mean you'll get a good TV show.
AN Broadcasters could be cleverer in harnessing social media – there is very little crossover in terms of success. Influencers are incredibly good at knowing their audience and that's where traditionalists trail behind.
Influencers commission, produce and star in their own shows and they are masters and mistresses of their own universes. We could do with catching up as there is huge potential there.
How do you approach co-production?
ML Co-productions are about financing and can take months to sort out, so we use a specialist team.
RL In unscripted, big co-pros have become more challenging as US partners are less likely to put up a big chunk to get only domestic rights, but there has been a big rise in pre-sales, which our sales team broker.
AN We've got a relatively small team for a company the size of Fremantle so we mix it up – our content team is well integrated with the sales team to source content and put together finance. Recently, we helped to finance an upcoming BBC2 doc on Dolly Parton [Dolly's Country, w/t] and went straight out to market to find co-pro partners.
CRS Co-pro, or co-development, for us means finding the right producer in a territory to bring to the partnership. We don't have a central team that does that, so we find the opportunity and then bring on one of our producers. It's a very interesting process as you follow the project right from the beginning.
With Sky Vision merging into the NBC Universal stable, there are potentially a set of unattached UK indies back on the market. How do you approach a situation like that?
ML We don't know everything about the Sky plan, but we do know it is looking to create and own the content through the studios. Therefore, I'd be surprised if all those first-look deals went away, as Sky can use the content in Spain, Italy, Germany, the UK and potentially other parts of the world.
It's early days at the moment.
RL We would not proactively go after companies like that – we're not that predatory. The situation will play out however it does and you just keep an eye on it; if those companies feel the need to get out there and have the freedom to do so, then great, but we would not pursue them.
How important are development deals to your slate?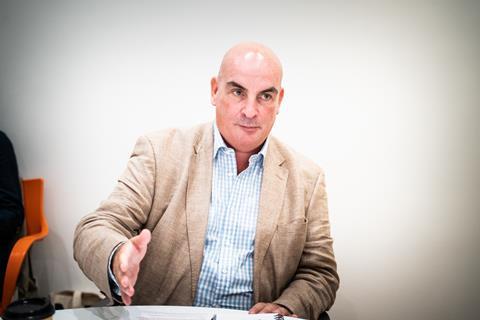 RL We are doing more of them, but carefully. There have been distribution companies that have signed everyone who walks through their door, but haven't been able manage them properly and give them a decent service.
It's all about helping the producer realise ideas and where they spend development dollars – we often remind British producers not to forget the UK broadcasters, for example. The worst thing you can do is sign a producer and make them work on a fantasy development slate for the international market.
CRS Development deals are time-consuming and assessing the energy and enthusiasm you have to put in to understand the producers' needs compared with your own objectives is complex; that's why we do very few of them. You have to be very focused otherwise it's just another project.
AN A development deal means doing regular pipeline meetings and these have to be productive, as everyone's time is precious.
How is consolidation affecting the acquisitions market?
RL The best consolidated companies will allow their producers to go out of house if it makes sense – we are currently working on shows with Lion from All3Media and Renegade at
Warner Bros, really good production companies that were bought for a reason. Out of this period of consolidation will come opportunities – that's the reason we've done those deals.
What deal best sums up your firm's acquisitions strategy?
RL We knew Let's Talk About Sex, from Channel 4 and Spelthorne Community Television, would be noisy. C4 shows are so original that they can be challenging to sell internationally, but they are always standouts to buyers. We knew we could sell both the finished tape and format, and that is a holy grail for us.
AN We have been observing an upturn in factual interest from OTT services and certain linear services so we have been backing those projects over the past couple of years.
We helped complete the financing of Enslaved (Associated Producers and Cornelia Street Productions), a doc series about the history of the slave trade, with Samuel L Jackson on board as executive producer and presenter, and we took international rights. It's epic and something we're spending lots of time nurturing. We're taking it to Mipcom for pre-sales.
ML Darren Star's sitcom Younger, about a 40-year-old woman who pretends to be 30 to get into publishing, came from a long-running output deal with US cable channel TV Land, and continues to travel internationally. We have just sold four series to Comedy Central UK and it has been remade in China and South Korea.
Meanwhile, C4 format Lego Masters has been supersized as a format in Australia and successfully remade in Germany. It is now going into the US as a co-production with Brad Pitt's Plan B Entertainment for Fox.
CRS I partly buy for the Banijay Rights catalogue but also acquire formats for limited numbers of territories. That's why I bought Mums Make Porn (Firecracker Films/C4), which I believe can work in three of the 15 territories in which we operate.
You can't sell that kind of content in France, Spain or Italy but you can in the Scandi territories, the Netherlands and Belgium. Similarly, Wanna Bet? (Wetten, Dass…?), a big family show from Germany, was picked up for the catalogue and is now successfully produced in Italy.