Every day this week, Broadcast will be publishing first-person testimony from people in the TV industry who have experienced mental health issues. Our special report follows research from The Film & TV Charity, which has led to an urgent response and the assembling of a taskforce to tackle the problem.
First up is Al Fox, a 38-year-old freelance producer.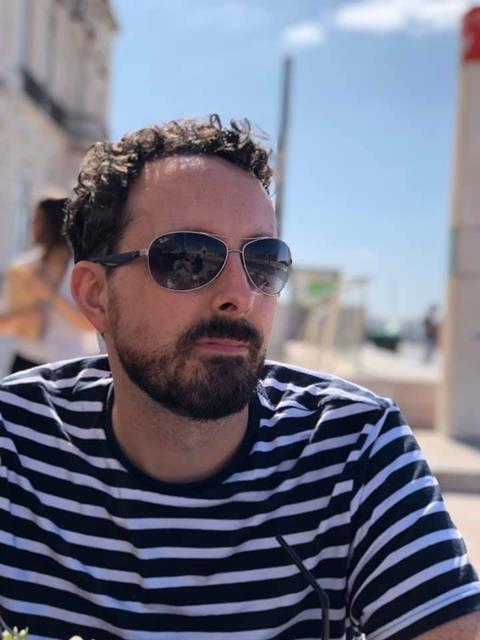 I've had depression and anxiety since I was young but was never treated for it as a teenager – which in hindsight has been a big problem.
I was desperate to get into the TV sector but realised almost immediately that the industry can be an incubator for negative attitudes towards mental health.
I got my first break working for an indie as a junior researcher around 15 years ago and was immediately struck by the job's toxicity. There was a lot of competition between senior producers and that would filter down to us – we were caught in the crossfire.
I immediately realised I would have to develop a thick skin but in a low-paid, long-hours job, things only got worse. I felt I didn't belong; the environment and my anxiety were a dangerous mix, and my head was a constant mess.
Every week friends would text me excitedly saying they'd seen my name in the credits, but, in reality, it was really difficult, and this expectation that I should be enjoying myself only made things worse.
When I spoke up to my production manager, I was fobbed off and subsequently made redundant.
I had taken a battering and was barely able to leave the house or work for the next few months.
I eventually took a job in a call centre to tide myself over, but I was determined to go back into production as making television was all I wanted to do.
I cleared my head and returned to slowly work my way up, and I'm so glad I fought through my fears as I've gone on to build a solid career, work with some incredible people and make shows that I'm genuinely proud of.
But while I've learned the best ways to manage my mental health along the way, the added pressures of freelancing mean there have been further snags.
I was given a five-month contract a few years back on a big primetime entertainment show and, looking back, alarm bells should have been ringing.
"I will no longer be drawn in by the lure of a lengthy contract or an impressive credit"
I had to sign a six-day buy-out contract - essentially meaning I was working six days for the price of five – and the show had a terrible reputation anyway for its impact on people's mental health.
It was a terrible move, I was extremely stressed and, when I went to HR, they couldn't really help, saying they were only able to deal with payroll or contractual matters.
I lasted just over four months. But on the plus side, it really opened my eyes, and I will no longer be drawn in by the lure of a lengthy contract or an impressive credit.
My mind-set is now 'if the circumstances are wrong then it's not right' and while I don't think any freelancer feels as though they can afford to be picky, it's worth it for my own health.
As a freelancer you have to sometimes bite the bullet and say no. Your kneejerk reaction is to say yes but taking that step back makes a big difference.
Unfortunately, people further down the ladder often don't have this luxury.
I welcome The Film & TV Charity's assembling of a taskforce to deal with the issue but my worry is that a lot of people at the top of the chain don't know what it's like at the bottom.
I've worked under quite a few channel execs who haven't climbed the ladder through production and don't know, for example, the horribly unspoken rule about staying in the office till 9pm every night, or feeling like you can't take a lunch break.
"Real practical solutions are required, rather than just patting vulnerable people on the head and saying 'there there'"
Of course, like in any job, there are times where the workload or deadlines mean you're having to go above and beyond, and I do enjoy that – the buzz of building towards a big event or really pulling together as a team. But it's the culture of that scenario feeling like the norm that I think needs to be looked at.
Moving away from these conventions is going to be a huge undertaking in practical and financial terms and this needs to filter up to the very top.
Real practical solutions are required, rather than just patting vulnerable people on the head and saying "there there". But I feel like the intention is ultimately right, and I'm hopeful it can translate to actual change.
Mental health: views from TV's frontline
1

Currently reading

Mental health: views from TV's frontline

2

3

4