Every day this week, Broadcast will be publishing first-person testimony from people in the TV industry who have experienced mental health issues. Our special report follows research from The Film & TV Charity, which has led to an urgent response and the assembling of a taskforce to tackle the problem.

Adeel Amini is a senior freelance producer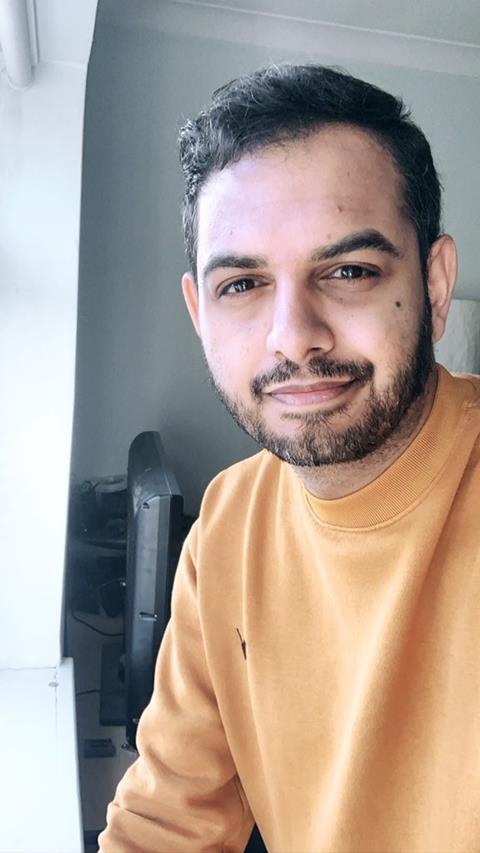 I have been overwhelmed by the industry's response since the Looking Glass figures were published last week.
After speaking to several publications about my experience, I have had over 100 messages from people in the TV sector, ranging from runners to department heads, reaching out to share their own stories. It is heartening people are talking, but it is also depressing – because it shows how much work has to be done.
Struggling from depression and anxiety in my 20s, and being diagnosed with borderline personality disorder, I would never say my mental health is a direct result of working in TV. I have a supportive employer right now, but in the past the stressful nature of freelancing combined with a lack of support exacerbated my issues.
In one job the mood in the office was toxic from the top down and everyone was being pushed beyond their limits, working until 1am and coming back in at 7am. I got to the point when I was so anxious at weekends, I wouldn't want my phone to ring.
I didn't have many people to talk to and when I did open up, I felt that my peers and bosses weren't really listening. I also worried that if I told someone about my issues they might think I was a 'liability' or 'crazy', and want me off the team.
At one point I had to stop going to therapy sessions because I thought 'I can't afford to lose this job.' This is a difficult and lonely situation to be in – and contributed to my breakdown three years ago. I am glad I came out the other side of it – but I never want to put myself in that environment again and I want to make sure nobody else is ever in that position.
That's why I have been working with The Film & TV Charity as well as independently organising Wellness mornings where freelancers share their stories, interact with talent managers and hear from professionals who can help them with their mental health.
The first session at ITV's Waterhouse Square offices booked up in seven minutes and it feels like it has tapped into something freelancers really need. We organised a second one at Fremantle in September and are planning more with the BFI and other companies in the coming months. While it is hard to manage this alongside my career and maintaining my mental health, I want to take more responsibility about this issue.
I am also campaigning for the introduction of aftercare procedures for staff. Recent incidents have highlighted how important aftercare is for contributors, and I don't want us to wait until something bad happens to take the same care for the people who work on the shows.
Whatever the genre, staff are often going through an intense period which is ultimately put upon them by the broadcaster. Some shows can be haphazard and disorganised, and this takes its toll on freelancers who are given little notice before assignments and expected to work very long hours.
My proposal, which I am raising with talent managers, is that broadcasters provide psychological aftercare for all production personnel for at least two weeks after they finish a contract. This is one small change that could help people process their emotions, instead of just moving on to the next job without any thought about the stress they have been under.
I love this industry and I don't want to put people off from entering because we are making changes. We should not compromise on doing what we love. And those at the top should not use 'this is how it has always been done' as an excuse for not doing things right.
If anyone would like to find out more about the Wellness mornings or be part of them, there is more information here.
Organisations interested in joining The Film & TV Charity's newly-assembled taskforce or supporting in any other way can visit www.filmtvcharity.org.uk/whole-picture-programme
Mental health: views from TV's frontline
1

2

3

Currently reading

Adeel Amini: Broadcasters should provide psychological aftercare for production staff

4