Collective Media Group is teaming up with Entourage Sports & Entertainment and Trailer Films on the documentary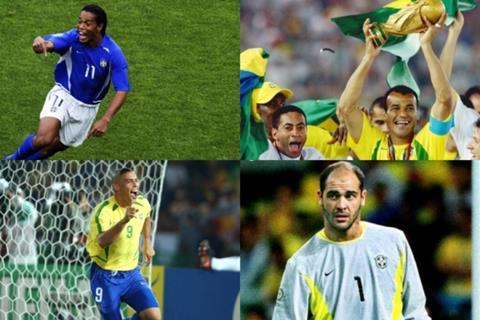 Sky has picked up UK rights to forthcoming film, Brazil 2002: The Real Story, which tells the story of the team who were victorious at the 2002 FIFA World Cup.
The 90-minute film includes unseen archive material shot during the tournament by Brazilian footballer, Juliano Belletti, which forms the backbone of the story.
The footage is combined with interviews with the team, both on and off the pitch, and other players to provide insight into one of history's greatest football teams.
Players Roberto Carlos and Belletti are both executive producers on the film, alongside Rebecca Knight and Claire McArdle for Collective Media Group, and Mark Cowan and Paul Brighten for Entourage Sports. Trailer Films' Luis Ara will direct the documentary, with Collective Media Group's Arianna Perretta as producer.
The production has attracted global interest, with Sky taking the UK rights, and TelevisaUnivision taking the rights for North and South America (excluding Brazil), as part of the slate of Originals coming to ViX+, the first global large-scale streaming service created specifically for the Spanish-speaking world.
Front Row Filmed Entertainment has secured rights for the Middle East; and Nordic Entertainment Group has picked up the rights for its Viaplay streaming service in Sweden, Denmark, Norway, Finland, Iceland, the Netherlands, Poland, Estonia, Latvia and Lithuania.
Brazil 2002: The Real Story is distributed internationally by Abacus Media Rights.
Roberto Carlos said: "Brazil's achievement, winning all seven matches we played, was incredible. We were right at the top of our game. Juliano's footage is incredible and really captures the highs, the lows and the raw emotion - a personal record of what promised to be a very special tournament. I am delighted to be working with Juliano alongside Collective Media Group, Entourage and Trailer Films to bring this to screen."
Claire McArdle, co-CEO, Collective Media Group, adds: "Collective Media Group has always wanted to focus on storytelling around some of sport's most iconic moments and they do not get more iconic than the Brazilian national football team. Obtaining access to Juliano's very special personal archive, who was there on the team's journey to triumph, is what will set this film apart from a simple re-telling of the story. It is this level of unique access and collaboration with high-profile sporting talent that will allow us to make content which inspires audiences across all corners of the globe."
Jack Oliver, head of co-productions at Sky, said: "Sky Documentaries is delighted to be boarding this exciting football documentary with a unique view inside the camp of one of the greatest Brazilian football teams on their World Cup journey in 2002. We knew Sky Documentaries would be the perfect home for this captivating story."
Director Luis Ara adds: "I have always been motivated by stories that inspire large audiences. This is the story of one of the best football teams of all time – a story of effort, talent and determination. It not only serves as an example for new generations, but it also pays tribute to a group of athletes who made the union of the team their greatest strength."