The European Super League documentary will premiere on Sky Documentaries and on NOW at 10pm on Monday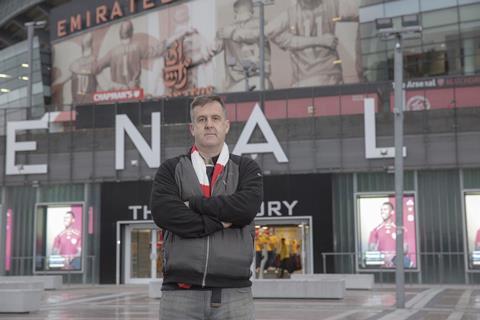 Sky's documentary about the ill-fated and shortlived European Super League, Super Greed: The Fight for Football will debut on Sky Documentaries and streaming service NOW at 10pm on 21 March 2022.
Produced by Fulwell 73, the 90-minute film tells the story of the rise and rapid fall of the European Super League, documenting the fiasco that made front page news all over the world, was discussed in Parliament and was angrily protested by fans at club stadia.
In April 2021, owners and executives of the 12 most powerful clubs in world football attempted break away and form their own league. It followed years of secret talks and backroom dealings and was revealed in a late-night announcement saying the rival clubs were joining forces to launch a brand-new competition that would secure their club's futures for decades to come.
The Super League created a fury of opposition from the entire football world and collapsed in just 48 hours. Super Greed: The Fight for Football tells the dramatic inside story of the doomed league through the eyes of those who helped bring it tumbling down.
Contributors include President of UEFA, Aleksander Čeferin; President of La Liga, Javier Tebas; Chairman of Crystal Palace Football Club, Steve Parish; MP for Liverpool, West Derby, Ian Byrne; football writer, Nicky Bandini; Arsenal Supporters' Trust spokesperson, Tim Payton, Chelsea Supporters' Trust member, Dom Rosso.
Super Greed: The Fight For Football is commissioned for Sky Documentaries by Poppy Dixon, director of documentaries and factual and Jamie Morris, director of programmes for Zai Bennett, managing director of content, Sky UK.
The documentary is directed by Carl Hindmarch. Leo Pearlman, Gabe Turner, Ben Turner and Richard Thompson from Fulwell 73 are executive producers on the project with Richard Cooke, Benjamin Riad and Sara Woodford as producers. Poppy Dixon and Jamie Morris also serve as executive producers for Sky UK.