More than 4,500 hours of action to reach 150m people in 100+ territories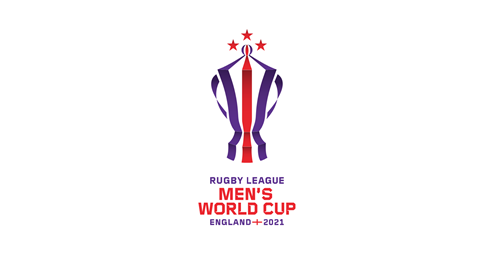 Whisper has been appointed host broadcaster of the Rugby League World Cup 2021 (RLWC202). The company won the contract following an invitation to tender process.
Whisper will deliver broadcast production, distribution and rights holding broadcasters' facilities and service requirements for the men's, women's and wheelchair World Cups, which will take place simultaneously for the first time in the tournament's 67-year history.
Over five weeks Whisper will be responsible for capturing more than 4,500 hours of live action to over 150 million people in 100+ international territories.
Every RLWC2021 match will be shown live across BBC platforms, with significant global reach through international broadcast agreements, digital channels and social output.
Jonathan Neill, RLWC2021 commercial director, said: "Whisper demonstrated a clear commitment and ability to interpret and apply the strategy of Rugby League World Cup 2021 to broadcast production. Both organisations share the vision to deliver the biggest and best Rugby League World Cup ever, and via utilising technology and Whisper's storytelling, we will provide engaging content to both existing and new audiences.
"Whisper's desire to be bold and brave and embrace the inclusive values of the tournament shone through in the tender, alongside an appreciation of the commercial integration opportunities which will help us deliver a profitable tournament."
Mark Cole, Whisper managing director, added: "For five weeks from 23 October 2021, 21 stadia across England will host the Rugby League World Cup, with 61 matches broadcast and streamed live. We're delighted to have been awarded the host broadcast contract and look forward to working closely with RLWC2021 and the BBC to deliver this. We want to take the coverage of the Men's, Women's and Wheelchair World Cups into bold new territory, which will resonate with core fans as well as main eventers and make it the most viewed Rugby League World Cup ever."
4,500 hrs of live @RLWC2021 action, 32 teams, 1 dream 🏆
Entertainment Is Everything!

🏉 #RLWC2021 🤜🤛 #WeAreWhisper 🎥

#MakeItHappen 📰 https://t.co/8VsEQ4tSic pic.twitter.com/Y7qJkt6pCG

— Whisper (@WeAreWhisperTV) June 10, 2021