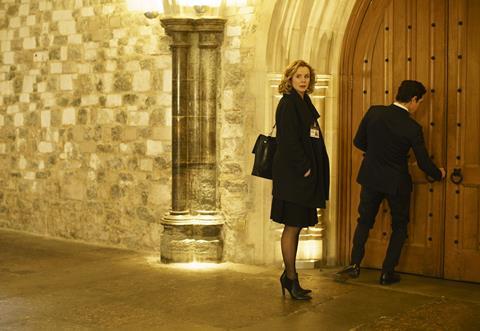 We talk to Manda Levin, executive producer of the four-part series, which opened with over 7m viewers, about the origins of the show, the emotionally graphic nature of the show and the possibility of more episodes.
We also climb the Giant's Causeway in Channel 5's latest documentary series – The Secrets Of The National Trust with Alan Titchmarsh. Exec producer Fintan Maguire joins us in the studio to discuss the Spun Gold-produced series.
Maguire is joined by Barcroft Media chief executive Sam Barcroft to talk about the major stories of the week including Sky's decision to pull the plug on factual programming in favour of Hunted-style fact ent formats and Big Brother-esque entertainment events as well as the return of Blind Date for Channel 5.
Talking TV is brought to you by pop-up post firm The Finish Line. Dealing with everything from consulting to full post and delivery, they have worked on Walking The Americas, First Dates Hotel and Celebrities in Therapy to name a few.
The company has most recently worked on Cradle To Grave, Pioneer Productions' doc for National Geographic Channel, which follows the life of one person from conception to death.