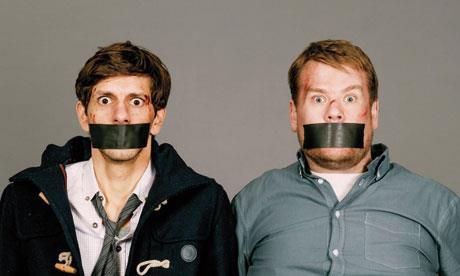 Whizz Kid creative director Steven D Wright and Broadcast's Peter White join host Jake Kanter to score BBC1's celebrity gymnastics show, and pick over the news of China's limits on foreign formats.
There is also a round-up from the Production & Post Forum, where Discovery's Andrew Jackson spilled the beans on the broadcaster's decision to pull the plug on its co-production deal with the BBC.
Also on the show, BBC head of in-house comedy Mark Freeland pops in to discuss The Wrong Mans in detail, while a critical eye is cast over upcoming E4 comedy Drifters and BBC1 drama The Escape Artist.
Talking TV is available on SoundCloud below and can also be downloaded on iTunes here.
The podcast is recorded at Maple Street Studios and the producer is Matt Hill.
Talking TV: Episode five
Section one: Let's Get Ready to Tumble
Section two: Mark Freeland interview
Video:
Talking TV #6: Mark Freeland Interview
Section three: TV previews
Video:
Talking TV #6: Drifters & The Escape Artist previews