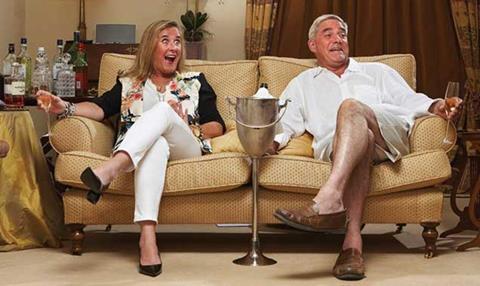 Host Jake Kanter is joined by Lisa Campbell and Faraz Osman, the creative director at multiplatform indie Lemonade Money, to sift through a busy week in news.
On the agenda is BBC director of television Danny Cohen's warning to talent who bash the corporation, while C4's 11.4% decline in audience share leads to a bigger conversation about viewing trends.
Women in Film and Television chief executive Kate Kinninmont also pops in to discuss the winners of her organisation's awards, who include producers Pippa Harris and Danielle Lux.
Elsewhere, Talking TV unpicks the success of C4 format Gogglebox with Studio Lambert head of development Tim Harcourt.
Finally, hear why you should be tuning in into Watch's new magic show The Happenings and BBC1's The Great Train Robbery, which is written by Broadchurch's Chris Chibnall.
Talking TV is available on SoundCloud below and can also be downloaded on iTunes here. The podcast is recorded at Maple Street Studios and the producer is Matt Hill.
TALKING TV: EPISODe nine
Section one: C4 ratings and Women in Film and Television
Section two: Gogglebox interview