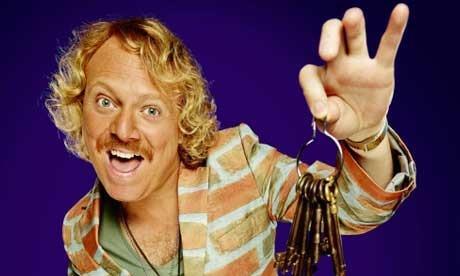 On the agenda: the TV industry's response to Kevin Spacey's MacTaggart, Channel 4 goes on the defence and why ITV left Scotland smelling of roses.
Also on the show, Talkback managing director Dan Baldwin gives a guided tour to ITV's reinvention of Through the Keyhole and we preview C4's Educating Yorkshire and new BBC1 comedy Father Figure.
Joining Baldwin and host Jake Kanter are Broadcast editor Lisa Campbell and Whizz Kid Entertainment creative director Stephen D Wright.
Talking TV is available on SoundCloud below and can also be downloaded on iTunes here. The podcast is recorded at Maple Street Studios and the producer is Matt Hill. Music by Daniel Weltman.
Talking TV: episode two
Click play to hear the podcast in full.
Section one: Edinburgh round-up
Jake Kanter runs through the highlights from this year's television festival with Lisa Campbell, Whizz Kid Entertainment Steven D Wright and Dan Baldwin.
Section two: Dan Baldwin interview
Dan Baldwin provides a guided tour to ITV's reinvention of Through the Keyhole with Keith Lemon.
Section three: programming previews
Educating Yorkshire and Father Figure come under the microscope.