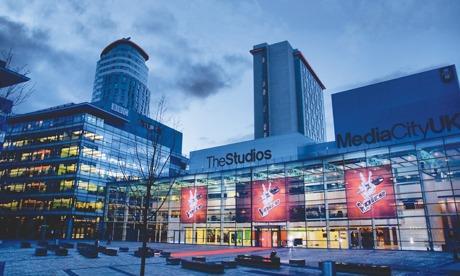 BBC North director Peter Salmon talks about the corporation's relocation and explains why he isn't going anywhere, while ITV's Granada Reports editor Lucy West also provides an insight on life at MediaCity.
Also on show, Match of the Day editor Mark Cole discusses keeping the Premier League highlights show fresh in an increasingly crowded market, and there is a special appearance from Sesame Street boss Mel Ming.
Joining Jake Kanter in the studio are Broadcast editor Lisa Campbell and Helen Tonge, managing director of Manchester-based indie Title Role Productions.
Talking TV is available on SoundCloud below and can also be downloaded on iTunes here.
The podcast was recorded at the BBC and the producer is Matt Hill.
Talking TV: episode four
Section one:Peter Salmon and ITV talk Salford
Section two: MOTD's Mark Cole
Section three: Wolfblood and Sesame Street