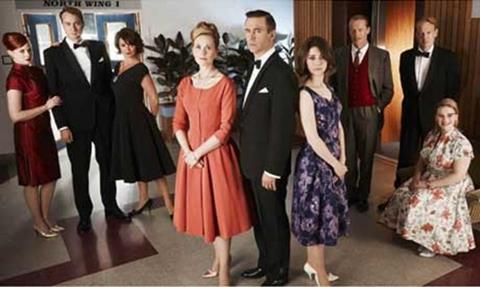 Lisa Campbell joins host Jake Kanter to pick over Hall's messages, while Broadcast ratings guru Stephen Price looks ahead to The X Factor's first live episode on Saturday.
Also on the show, Broadcast deputy editor Chris Curtis catches up with Paul Unwin, the creator of ITV period drama Breathless, on the Croisette in Cannes.
And finally, there are previews of BBC2's Stephen Fry: Out There and Ross Noble Freewheeling, which launches on Dave later this month.
Talking TV is available on SoundCloud below and can also be downloaded on iTunes here.
The podcast is recorded at Maple Street Studios and the producer is Peter Price.
Talking TV: Episode five
Section one: Tony Hall's BBC vision
Video:
Talking TV #5: News Section
Section two: Paul Unwin interview
Video:
Paul Unwin interview
Section three: TV previews