Mentoring, masterclasses and free use of immersive production facilities offered to 10 virtual reality and augmented reality projects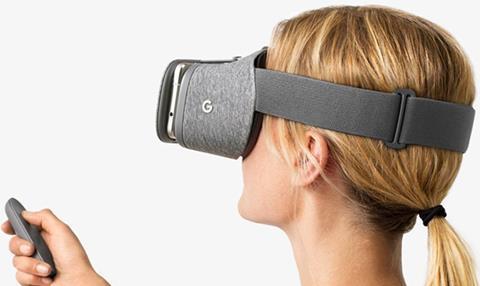 Digital Catapult has named 10 early-stage virtual reality (VR) and augmented reality (AR) companies that have been offered places on its 10-week Augmentor programme.
The programme provides technical and business mentorship, access to immersive production facilities and the opportunity to pitch their ideas at an investor showcase in September.
The 10 early-stage ideas also have free use of Digital Catapult's Immersive Labs in London, Brighton, North East Tees Valley and Belfast, as well as the Dimension Studio in South London.
Each shortlisted company will receive masterclasses covering topics such as business models, routes to market and legal implications.
Digital Catapult received more than 166 registrations of interest during the open call period, compared to 75 registrations last year.
Rebecca Gregory-Clarke, lead technologist, Immersive, at Digital Catapult, said: "The UK has great potential to lead the way and become the best place in the world to produce immersive applications. Many early-stage immersive companies have great concepts, but they need support to turn these into a commercial reality. Augmentor is alleviating this gap in the market."
The 10 early-stage projects selected by Digital Catapult are:
• HoloMe, London UK: An immersive experience that allows you to interact with famous personalities or event family members as a hologram in your current environment.
• KageNova, Guildford UK: Developing a technology that aims to solve critical outstanding technological problems in VR/ MR systems that are currently stifling user update.
• Lume VR, London UK: A VR platform where scientists and research can explore, manipulate and present their 3D point cloud data and, for the public, a platform to understand important scientific information.
• Valkyrie Industries, London UK: An AI Haptic Interface providing a realistic perception of touch for virtual simulations.
• Swim AR, London UK: An AR heads-up display for swimmers.
• Subconscious VR, Leicester UK: A product that allows tech-aware clients in the healthcare and training sectors to easily deliver group 360 VR.
• Kodama Ltd, London UK: Kodama is the home gaming platform for VR and AR.
• Somewhere Else Solutions, London UK: A multi-user VR solution to power enterprise transformation for global businesses.
• Arcade, London UK: An augmented reality venture design studio.
• Motion Pixel, Tamworth UK: VR and 360 capture specialists holding the patent for a new VR stabilisation technology, reducing motion sickness, post-production load and allowing live, movable 360 broadcast.