The two-year course has been developed by a group of hire companies and is aimed at helping school leavers get into the industry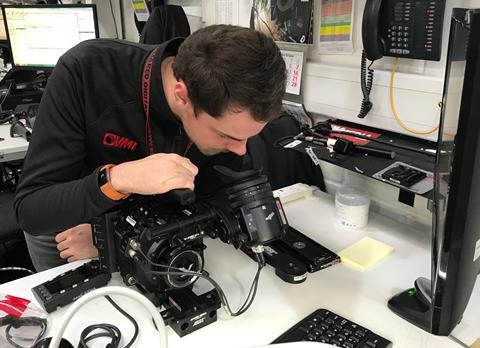 A group of hire companies, led by VMI, have launched the "UK's first apprenticeship standard for camera technicians." The scheme is now open for registration, and will start on 21 Aug.
VMI managing director, Barry Bassett, first started work on creating the scheme back in 2019, after contacted ScreenSkills to investigate the possibilities for setting up an apprenticeship standard for UK camera rental companies.
A group of rental companies creatively known as the 'Trailblazer Group' was set up to design the full standard. This group initially included VMI, S+O Media, Panavision, Movietech, ARRI Rental, Shoot Blue, CVP, Focus 24, Shift-4, Brownian Motion, Take-2 and also CVP and later interest was expressed from Pro Motion, Aimimage, Luna Remote Systems, Visual Impact 24-7 & Pixi Pixel and also No Drama and Provision from Manchester and Progressive Media in Scotland.
During lockdown, the Trailblazer Group appraised a number of potential training organisations for the launch of the apprenticeship before opting for the London Screen Academy (LSA) as the training provider for the two-year course.
The initial intake for the course is 20 applicants, who will be paid and work/train four days a week in a rental house, with one day per week studying at a training provider/college on day-release. Most of the Trailblazer group of camera hire companies are planning to take on one or two apprentices each.
The apprenticeship will begin with a two-week block of training to familiarise all apprentices with each other and introduce them to the fundamentals of the industry, after which they start work with their employers and attend day release training one day per week.
By the end of the two-year training programme, those taking part will receive a Level 3 qualification. Bassett says the programme enables school leavers to enter the industry and, at the end of the programme, become fully trained camera technicians with a full-time job.
The programme is aimed at 16-19 year-old school leavers, although is also open to adults who may have already have received funding for high level training.