The works aims to create new lettable spaces to support businesses from creative industries aligned to TV and film production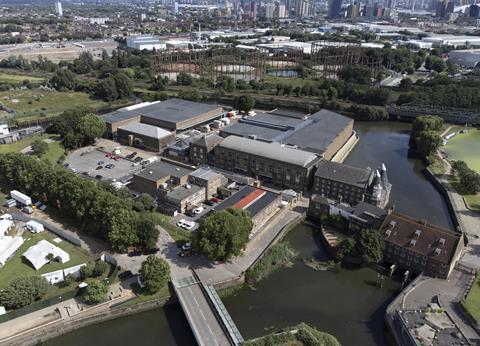 The London Legacy Development Corporation has begun a £6 million renovation and modernisation project to upgrade several buildings at 3 Mills Studios.
Over the past 30 years, 3 Mills has hosted the likes of HETV series The Great (MRC Television) starring Elle Fanning and Nicholas Hoult, the BBC's MasterChef (Shine TV) which has been based here since 2014, or more recently Expendables 4 (Millennium Media) featuring an ensemble cast including Sylvester Stallone and Jason Statham.
The work aims to create new lettable spaces to support businesses from creative industries aligned to TV and film production. This includes the transformation of several of the site's heritage industrial buildings, including the Grade II listed Custom House and the historic Gin Still building, into over 10,000sqft of modern creative workspaces.
Custom House will be completely renovated in line with strict conservation guidelines into office space that will suit a creative company headquarters, and the Gin Still will be transformed by the introduction of two new floors of film/television production offices and a multi-purpose creative space on the ground floor, while showcasing the history of the site - including a ten-metre-high copper gin still - in its atrium foyer.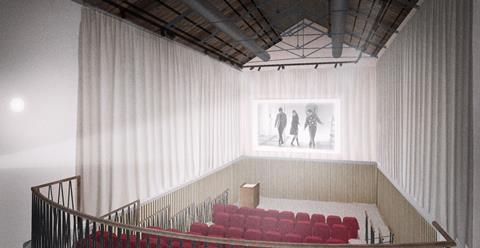 In addition, the Studios' Screening Room will be revitalised into a 60 seat multi-use cinema and presentation space, providing a dedicated venue for screenings, learning events and conferences, and a significant upgrade will be made to the digital infrastructure across site. Further upgrades to the historic cobbled streets, the Studios' HV/LV power supply, and welfare services, will also be undertaken.
Funding has been provided by the government's Getting Building Fund via a £3m grant allocated by the Mayor of London, and a further £1.9m funding has been provided through the LLDC's Community Infrastructure Fund. In total, inclusive of these grants, the LLDC is investing nearly £6m into the renovation and modernisation project.
The designs have been completed by RIBA chartered practice Gort Scott with a team which includes the architectural practice Freehaus, and engineers OR Consulting and Momentum. The works contract has recently been awarded to Gilbert-Ash. The projects are being managed by Knight Frank Project and Building Consultancy.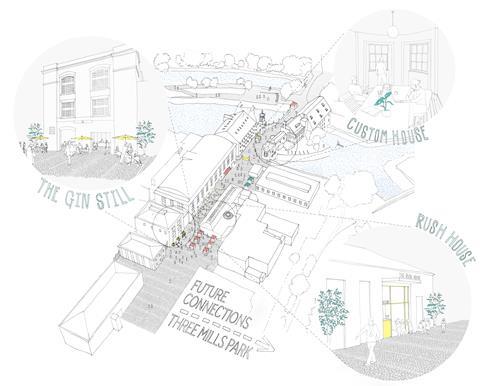 Justine Simons OBE, Deputy Mayor for Culture and the Creative Industries, said: "London is renowned as a global capital for film and television and 3 Mills Studios has been central to this success story. I'm delighted to support the restoration of these historic buildings – much loved by filmmakers from around the globe. At a time when the industry is booming, it will enable 3 Mills to play a major role in driving our recovery across the capital and throughout the Thames Estuary Production Corridor."
Paul de Carvalho, general manager and head of studios at 3 Mills Studios, added: "3 Mills Studios has always been a charming place for film, television and theatre creatives to work. These major works will allow us to increase the utilisation of our historic spaces while improving the services we offer across the site and will further add to our creative campus atmosphere."
Fiona Scott, director of Gort Scott said: "We are delighted to be working again with London Legacy Development Corporation (LLDC) and 3 Mills Studio on this sensitive site with extraordinary heritage value and London's oldest still-surviving industrial centre. To preserve the industrial character of the Gin Still, the design concept comprises a new structure which is 'inserted' into the historic envelope creating 'a building within a building'. This new element will be a simple robust 'kit of parts', with adaptable levels of enclosure and separation between spaces, to allow for flexibility and a variety of different uses."
Top image: John Fielding