South Bank post-production house adds to its roster of Adobe Premiere Pro editors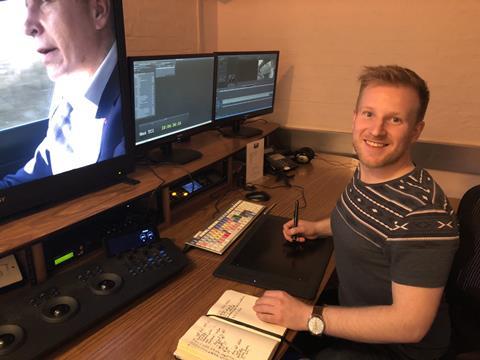 Silverglade has taken on Aaron Bell as colourist and online editor. He joins from Fifty Fifty Post, where his projects included Paddington 24/7, Break Up of Bands and Climaxed: Series 2.
Bell is an Adobe Premiere Pro editor, which, Silverglade says "fits in with our ambition to be the Premiere Pro go-to finishing facility."
He has so far worked on The Investigator, Dispatches: Britain's Diesel Scandal and Sleeping Rough for ITV Tonight, while at Silverglade.
Silverglade managing director Liz Smith said: "We have been looking for the right person to expand our finishing department for a while and we're so pleased to have found Aaron – he is a real asset to the team. Aaron will complement Laura Hewett who's migrated to be our resident Baselight colourist and Nick Handley and Cecile Janet in our audio department. Aaron has a real interest in end-to-end workflows, cameras and getting the best out of the clients' footage, so we are really looking forward to seeing the benefits of having him with us."