Products and services based on Artificial Intelligence and Machine Learning were at the heart of the Las Vegas event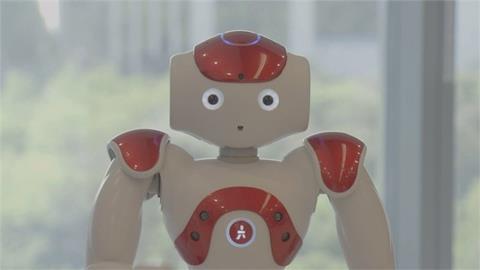 If there was one overriding theme of Las Vegas trade show NAB 2018, it was artificial intelligence (AI).
While there was a plethora of AI-related product releases, most offerings concentrated on similar services, which boil down to auto metadata tagging through the likes of speech-to-text, facial and object recognition, plus emotion recognition.
The metadata this creates enables straightforward content discovery, compliance checking, auto-subtitling, auto-highlights packages and a wide range of other practical applications.
Many of the products offering AI analysis of media content use existing cloud-based AI services provided through the likes of Google Cloud Platform, Amazon Web Services (AWS) and Microsoft Azure Cognitive Services, requiring content to be stored in the cloud.
Standout cloud-based AI services at NAB included a new Avid feature providing direct access to Avid-developed, third-party and Microsoft Azure-hosted AI tools. Avid's AI services use machine learning (ML) and include facial and scene recognition, as well as text and audio analysis. They will be available in the second half of this year.
For auto-highlights of sports broadcasts, media management company Tedial has created automated live sports package Smartlive, which marries AI to a metadata engine compatible with live production tools. Smartlive captures all the broadcast feeds and creates proxies, which are fed into AI tools, including a speech-to-text tool that converts the commentary to text, and video recognition tools to locate when there are yellow cards, for example. The metadata from the AI is then used to automatically create highlights.
As well as entirely cloud-based tools, there are a growing number of AI services focused on on-prem analysis of content aimed at those with on-prem archives that would be prohibitively expensive to move to the cloud. An AI and machine learning project co-funded by the EU, called Recap (Realtime Content Analysis and Processing), is being developed specifically as a software package that can be installed on any system to provide on-prem analysis.
The project, which was created by a consortium including NMR, was demoed at NAB. It offers a long list of custom-developed AI services including automatic speech recognition, logo detection, character, object, face and emotion recognition, plus a series of technical algorithms to locate video break-up, silence and colour bars.
The product will be given a brand name and launched in September, when pricing details will also be revealed.
Another ambitious AI platform, Valossa, which grew out of a Finnish University project, is both a cloud-based and on-prem offering. The latest version includes real-time recognition of faces, objects and logos and a more advanced explicit-content detector for recognising levels of sexuality and violence.
Media management company Cantemo is also addressing the AI needs of clients with both on-prem and cloud storage. Its Iconik hybrid cloud media management platform generates proxies of on-prem content and these smaller files are pushed to the cloud, keeping the original files on-prem.
Similarly, the latest version of Dalet's media asset management platform Galaxy, unveiled at NAB 2018, is the first to fully incorporate AI tools. Galaxy Five includes content discovery functions that incorporate AI tools for auto content tagging and natural language processing, to build content recommendations for editorial and creative teams.