Investment round led by Shamrock Capital confirms the huge interest in the potential for artificial intelligence in production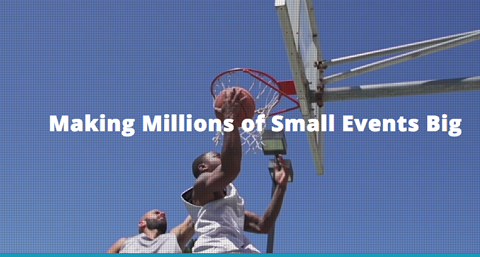 Industry excitement about the potential for artificial intelligence in production was underlined this week with a $30m investment in Pixellot, a specialist in AI sports production technology.
Los Angeles-based investment firm Shamrock Capital led the $30m investment round in Pixellot, which was joined by existing investors in the firm such as Firstime Ventures and TheTime.
Following this round of investment, Pixellot has raised more than $40m over the past five years.
Pixellot says its AI technology will help unlock coverage of the almost 99% of organized sports that aren't produced due to the high costs of live camera crews.
Pixellot says its technology allows sports organisations to produce events at an affordable price point by using AI to let cameras automatically track on-field action.
Pixellot has sold more than 2,500 systems worldwide and produces 20,000 hours of sports content every month.
The company also provides video coaching solutions that are used by clubs in the English Premier league, La Liga and the Bundesliga.
"Given Shamrock's experience in sports and entertainment, we are very pleased to welcome them as an investor," said Alon Werber, CEO of Pixellot. "Pixellot is poised for growth as we continue to connect fans to the field and provide them with innovative ways to share, distribute, and monetize their content.