Recording facility has housed the scores for Poldark and The Widow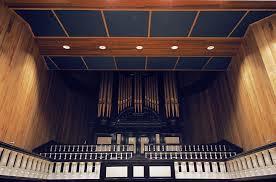 Angel Studios, the audio facility that has recorded the music for radio shows and TV scores from Bleak House and Poldark to Newsnight and CBeebies' ZingZillas, is to close after 40 years.
The Islington-based recording studio, built and owned by music library specialist De Wolfe Music, will shut at the end of this year.
In a statement, the company attributed the closure to the passing of execs James and Rosalind de Wolfe in recent times and said the building will be transferred to third parties.
As well as commercial releases and adverts, the studio has recently been home to Classic FM and Radio 2 recordings, plus the music for ITV drama The Widow, BBC2's MotherFatherSon and BBC Films release Stan & Ollie.
The limited company, Angel Recording Studios Limited will remain within the de Wolfe group of companies and de Wolfe will continue to develop and licence their music catalogues.
Warren de Wolfe, James's eldest son, said: "It is a very sad day for our studio employees, the wider creative industries and for all those who have enjoyed recording music within the Angel Studio.
"I thank all the composers, producers and musicians who have graced the Angel Studio over the course of the past 40 years. It has been a great adventure and an honour to have worked and collaborated on so many marvellous projects in the Studio. Special thanks as well to our incredibly dedicated team."