World Cup and Wimbledon trials highlight the improvements needed for live streaming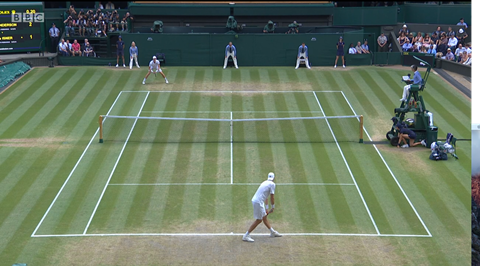 Significant improvements in encoding and computational power are needed before 4K Ultra HD live streaming becomes a practical option for broadcasters, according to the BBC.
The corporation has revealed the preliminary findings and audience figures for its recent 4K Ultra HD trials. These began with the Royal Wedding in May and continued through the World Cup and Wimbledon.
During both the football tournament and the tennis, viewers with compatible TVs and set-top boxes were able to opt for a 4K Ultra HD HDR stream of certain games on BBC iPlayer.
The streams were on a first-come, first-served basis and restricted to "tens of thousands of people" per game to limit the network demand – and presumably cap the costs to the BBC of providing such a service.
"We have to try to drive the internet forward and learn about distribution at scale. We'll be doing more 4K and HDR trials of sports and events over the next 18 months."
To compress the 4K Ultra HD images for live streaming on BBC iPlayer, the BBC used live High Efficiency Video Coding (HEVC), which supports resolutions up to 8K. While this is seen as the state of the art for live encoding, to be able to maintain a high-quality 4K Ultra HD HDR image, the bit rates required are still very high, at 36Mbit/s. This means viewers need a minimum 40Mbit/s broadband connection.
This hefty bit rate is down to both the high resolution of the images and the fact that the encoding is being done in real-time. In comparison, the BBC was able to offer 4K Ultra HD HDR streams of Blue Planet II on BBC iPlayer at almost half the bandwidth – a comparatively streamlined 22.8Mbit/s – using non-real-time encoding.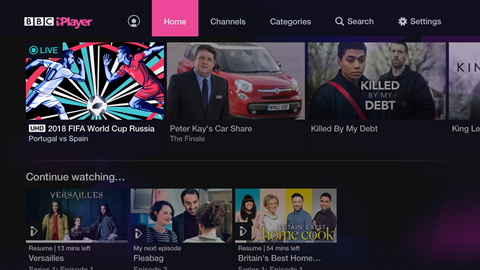 In a recent blog post, BBC R&D head of broadcast and connected systems Phil Layton said: "As HEVC encoding develops, we very much hope the real-time encoders will be capable of matching and eventually bettering the bit rates we use for on-demand, but this will require a big increase in computational power."
During a tour of the BBC's 4K Ultra HD HDR production facilities at Wimbledon, Layton told Broadcast: "HEVC encoding isn't mature enough for 4K live. Getting the compression sorted out is now particularly important. We got the Blue Planet II 4K streams down to 22Mbit/s, but to encode live 4K in the same way would take forever due to the speed to compress, so it wouldn't be live any more. New products and developments are coming, but we're in the hands of the encoding manufacturers at the moment."
Learning curve
"We're doing our 4K trials to develop technology and workflows," he continued. "We have to try to drive the internet forward and learn about distribution at scale. We'll be doing more 4K and HDR trials of sports and events over the next 18 months – the World Cup and Wimbledon will definitely not be one-offs."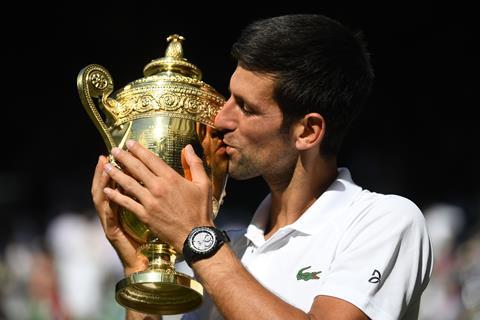 Layton also revealed the number of streams the BBC delivered in 4K Ultra HD HDR during the two tournaments. "We typically had around 20,000 4K streams of smaller [World Cup] games and around 35,000 4K streams of England games. It went up to 60,000 4K streams when there were both World Cup and Wimbledon 4K streams at the same time. And when we had a call to action – such as when the 4K stream was mentioned during the TV commentary – we doubled the size of the audience watching the game in 4K."
The BBC received 1.6m live requests for its UHD content from the World Cup and Wimbledon. The most popular days were the following:
1. Sat, 7 July. 60.3K UHD srreams. Sweden v England QF / Day 6 Wimbledon
2. Tues, 10 July. 48.1K UHD streams. France v Belgium QF / Day 8 Wimbledon
3. Sun, 15 July. 44.3K UHD streams. France v Croatia Final / Men's Singles Final
4. Fri, 6 July. 41.6K UHD streams. Brazil v Belgium QF / Day 5 Wimbledon
5. Mon, 2 July. 37.3K UHD streams. Belgium v Japan last 16 / Day 1 Wimbledon