The scheme involves training, mentoring, education and work experience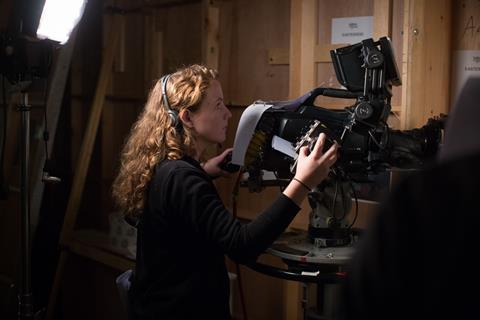 BBC Studioworks is launching a three-year 'talent plan' to attempt to address a skills shortage and a lack of diversity in the sector.
The scheme aims to remove barriers to entry by engaging directly with school leavers and providing employment opportunities in Elstree and White City.
It will also increase the number of trainee roles at the studio, so they account for 10% of the workforce by next year, and introduce post-school positions for a number of roles including camera and lighting assistants.
As part of the initiative BBC Studioworks has partnered with gender diversity advocacy group Rise on its 'Rise Up' programme, which centres on inspiring and educating primary school children to consider a career in broadcasting, tech and engineering roles.
Beginning next year, BBC Studioworks will sponsor and run 10 training workshops (to be delivered virtually) for year six children in Elstree and White City.
Furthermore, the studio complex is launching a mentoring scheme in partnership with ScreenSkills. This will be run using National Lottery funds awarded by the BFI as part of the Future Film Skills programme, and Elstree Screen Arts Academy (formerly Elstree University Technical College).
The scheme provides support for school leavers as they make the transition to employment within the creative industries. The pilot mentoring programme runs from October-February 2021 and sees 15 BBC Studioworks staff mentoring 15 Elstree Screen Arts students.
Following on from this, BBC Studioworks is also planning to enhance its work experience offering and expand it to new areas such as design and carpentry and non-craft areas such as facilities management.
Andrew Moultrie, CEO, BBC Studioworks, said: "To create a healthy, dynamic and thriving business for the future, access to opportunities in our industry need to change. By rethinking our approach to our future talent pipeline, and making active interventions to remove barriers to entry, we're positively committing to action."
Chris Mitchell, principal, Elstree Screen Arts Academy, added: "Elstree Screen Arts provides specialist technical and applied training in the trades, crafts and disciplines that underpin the creative industries. We are delighted that BBC Studioworks is partnering with us to break barriers and increase access, providing mentoring, training and employment for the next generation of skilled and diverse professional creatives - ensuring that the UK creative sector continues to be world class."