High-profile film editors, grading artists and sound editors to host sessions at BECTU's Post Fest event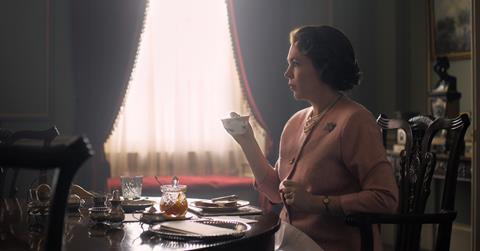 Media and entertainment union BECTU is running a half-day festival for the post-production and VFX industries, on Sunday 9 September.
The Post Fest event is made up of masterclasses, panel discussions, CV workshops and an exhibition space. Speakers include editor Colin Goudie, whose credits include Rogue One – A Star Wars Story and Monsters, as well as Pia Di Ciaula, Úna Ní Dhonghaíle and Yan Miles, all editors on Netflix's hit drama The Crown (pictured above).
Goldcrest colourist Jet Omoshebi and ADR mixer Mark Appleby will also present sessions at the event.
Another panel will discuss diversity in post, with editors Riaz Meer and Kat Janes, and there are specific panel sessions dedicated to grading, sound and VFX.
BECTU's Charlene Short said: "As a community working on some of the UK's most high-profile productions we should celebrate our work. We have speakers who can provide personal insight into working on some of the most recognised productions in the last year. This a chance to develop and learn in an informal setting, discuss issues for post workers and also to network with like-minded people."
BECTU's Post Fest takes place from 12:30-8pm at 01-Zero One in Soho. It costs £15 for BECTU members and £20 for non-members. To find out more and to book, click here.