New online tool makes applying to film in Birmingham more straightforward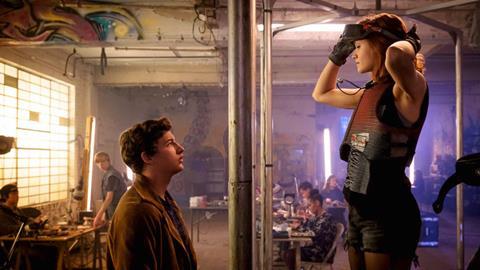 Film Birmingham has launched online tool FilmApp Birmingham to streamline filming requests from productions wanting to shoot in the city and "aid a fast and efficient licensing process."
FilmApp Birmingham follows similar online FimApp platforms for Liverpool, Manchester, Cardiff, Bristol and Bath, London and all of Suffolk.
FilmApp enables local authorities to take their film application process online and provide a "one-stop service" to filmmakers. The system generates invoices, takes payment, issues permits and generates reports.
The creator of FilmApp, Apply4 Technology, adds that using it, all relevant neighbourhoods are notified and resident groups engaged in consultation, ahead of filming.
FilmApp has processed applications from over 20,000 productions, including Paddington; 24 Live Another Day; Jack Ryan: Shadow Recruit; James Bond Spectre, Sherlock and Frankenstein, in the various locations it covers.
Andrew Pavord, head of Apply4 Technology, said: "We are pleased FilmApp will now be helping Birmingham to access its share of the UK's fast growing film business – now worth £1.6 billion a year. FilmApp is made by filmmakers for filmmakers and helps attract more filming into those areas that use it."
Sindy Campbell, head of Film Birmingham, added: "Film Birmingham is committed to making filming as easy as possible by providing a one stop shop for local and international filmmakers."
Steven Spielberg's Ready Player One (pictured) was recently filmed on location in Birmingham, transforming Digbeth and the Jewellery Quarter into the American Midwest.