US firm expects to invest £150m and create 3000 jobs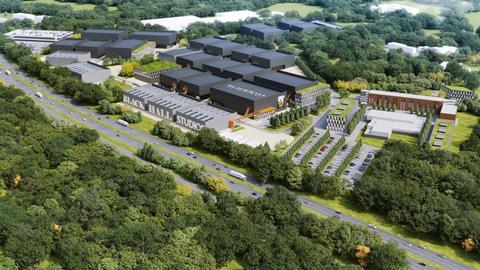 US company Blackhall Studios is to plough £150m into building a studio and digital creative hub complex near Reading in the south of England.
The new studio comes through an agreement with the nearby University of Reading, and will be built at Thames Valley Science Park. Blackhall said the developments will create up to 3,000 new jobs, including around 1,500 at the studio site.
According to the firm, this level of job creation plus the rates paid by companies using the studio will bring £500m investment to the UK economy. It is Blackhall's first UK investment.
The planning application for the studio is yet to be submitted; there is an existing consent on the site for B1 (office) use, and early discussions with Wokingham Borough Council are underway.
The studio building will be created from scratch, with Blackhall forecasting the first stage spaces to be open by early 2022.
The studio is being developed to accommodate large-scale film productions, in line with those developed in Blackhall's base territory of Atlanta, Georgia.
Lead appointment
The company has appointed Nick Smith as UK president and chief operating officer. Smith was previously executive commercial director at Pinewood-Shepperton plc, where he oversaw the company's international expansion.
"The industry is short of high-quality studio facilities capable of catering for the new and emerging technologies that will form the core of television and film production in the future," said Smith.
"The proposals support the UK government's commitment to see this sector's annual inward investment deliver £4bn by 2025. This initial investment of £150m into the UK economy will create a new powerhouse of creative production and educational achievement."
In the US, Blackhall has worked with studios including Disney, Universal, Warner Bros, Sony and HBO, on titles including Jumanji: The Next Level, Venom and upcoming Jungle Cruise.
This story first appeared on Broadcast sister publication Screen Daily