Energy giant overhauls infrastructure with major investment in storage and media management tools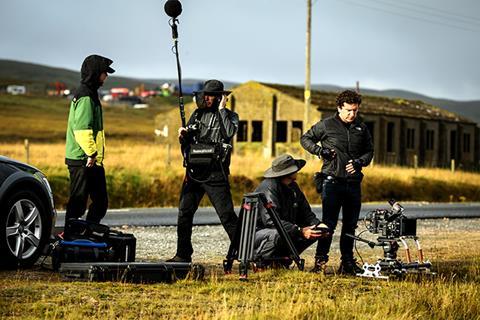 BP has invested in Editshare storage and media management for its in-house production and post-production wing. BP has created more than 10,500 films, docs, commercials and corporate videos and, until 2015, predominantly used external production and facilities houses.
It has since created an internal "state-of-the-art" production and post department and has purchased EditShare XStream shared storage infrastructure with media management tools to connect BP systems and support remote productions.
The BP-TV team (pictured above) produces around 80 films per year, inside and outside BP. EditShare XStream Flow tracks all assets from capture to playback with tools to search, retrieve and assemble content as well as automate processes including migration to and from the BP content archive.
Meanwhile, XStream EFS 300 shared storage stores all BP content up to 8K resolution including rushes, work in progress and finished productions for distribution.
The installation was supported by EditShare Lewisham-based reseller gaselec.tv
Steven Croston, head of visual media for BP, said: "We outgrew our original storage and media management system and needed a replacement that would give us both the room and production capabilities to allow a fluid workflow supporting both internal teams and external contributors dotted around the world. EditShare proved to be the media-centric platform we required. With embedded production tools and workflow automation, we are able to connect the many moving parts and players across BP's very dynamic production flows."
Tara Montford, managing director, EditShare, adds: "With automating transcoding, EditShare also gives BP a way to create a mezzanine format and standardise production codecs. This is critical when dealing with content volumes of this magnitude."