Smaller, more lightweight camera robot unveiled
British camera robotics company Mark Roberts Motion Control (MRMC) has released the Bolt Junior, its new camera robot.
It's been created as a more compact and more affordable version of MRMC's larger scale Bolt 'cinebot', which it says is "the fastest high-speed camera robot in the world."
Camera robots make it possible to get the camera exactly where you want it to go to capture unique tight camera angles and special effects.
Like its bigger, older brother, the Bolt Junior is a camera robot arm used for motion capture. It has six-axes of movement and is both smaller and more lightweight than the Bolt, so can be transported easily and used for table-top work.
It is available in pedestal and on-track versions (as shown below), with an arm reach of 1.2 metres. On-track, it reaches speeds of more than 3m per second.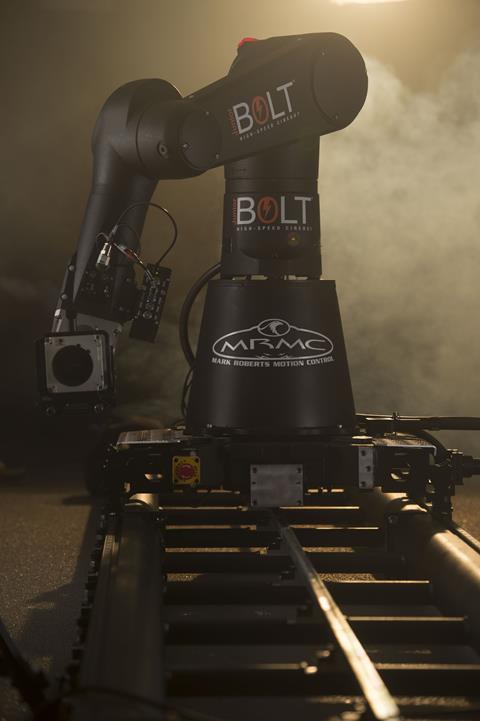 Bolt Junior can be controlled using MRMC's Flair system, which provides "a wide variety of automated functions and precision repeat functions," says the company.
You can find out more about the Bolt Junior here and view it in action in the film below.