Free streaming speaker sessions on 5G, 6G and the cloud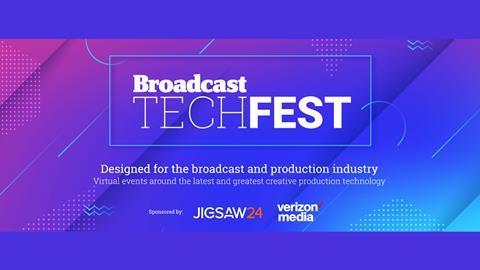 Broadcast has made all the speaker sessions from the second day of its virtual Tech Fest 2020 event available to stream online.
The event originally took place on the virtual conferencing platform Hopin on 14-15 October. The speaker sessions for day 1 are available at https://www.broadcastnow.co.uk/tech/broadcast-tech-fest-2020-day-1-watch-now/5154156.article.
The theme of the day was '5G, Connectivity and the Cloud' and it consisted of four separate debates, kicking off with a panel discussion about 'Transitioning to the Cloud' followed by an educational session called 'How to put an OB truck in the cloud'. Next up was another panel session focused on '5G in media and broadcast' before the day finished with the future-oriented presentation 'An Introduction to 6G'.
Each of these sessions is available in full in the YouTube videos embedded below.
Transitioning to the cloud
Speakers
Claire Feeney, head of content operations, all3media International
Dan Carew-Jones, post production consultant, Arrow International Media
Chair Rupert Watson, M&E sales, Jigsaw24
The Covid-19 lockdown has had a radical impact on production and post-production workflows, with long-established ways of working rapidly transitioned to the new world of remote and cloud-based working. Given the rush to the cloud during lockdown, the transition may not have been handled as carefully and been as well planned out as pre-Covid days. How have content owners managed the process, what are their plans for the future, and what are the pros and cons of aiming for entirely cloud-based working?
How To Guide: How to put an OB truck in the cloud
Jigsaw24's Rupert Watson and Chris Bailey explain how the NDI processing engine can be used to transition an entire outside broadcast facility to the cloud.
5G in media and broadcast
Speakers
Geoff Goodwin, senior director, studios, Verizon Media
Claire Harvey, key account manager, Red Bee Media
Matt Stagg, director of mobile strategy, BT Sport
Members from the UK5G council discuss the impact of 5G in media broadcast and what opportunities this creates for the industry.
An introduction to 6G
Alan Carlton, vice president of labs at InterDigital provides an overview of the potential benefits of 6G.
Our next virtual conference comes from Broadcast Tech sister brand Broadcast Sport, which is running its third Sport Tech Forum on 11-12 November, again on Hopin. You can register your interest for the event at https://broadcast-sport.com/events-2020/