Eight experts in sports technology weigh up the benefits of the latest innovations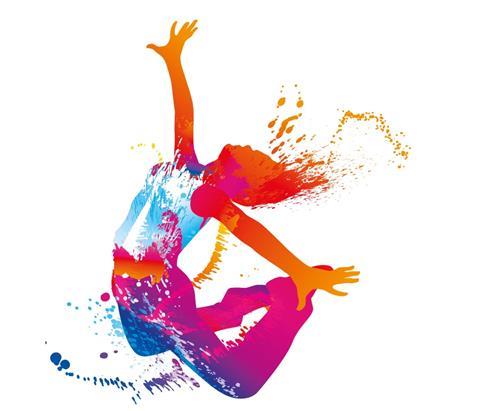 The latest developments in sports technology – including HDR, higher resolutions, OTT distribution and immersive production – were put under the spotlight at Broadcast TECH's first Sports Tech Innovation day in March, in front of a capacity audience at The Century Club, London.
Here, eight of the expert panellists who took part in the event discuss the technology that works best for them. A second Sports Tech Innovation event will take place later this year – details of which will be announced soon.
SHANE WARDEN - Director of broadcast and technology, ATP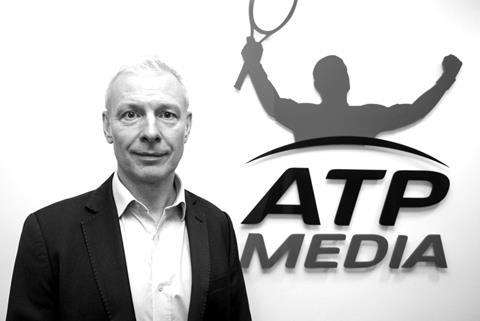 If you increase resolution by four times [from HD to 4K], it adds way more into the payload for a global travelling circus like us.
That's not only in terms of distribution, but also for archive and editorial. We have to build an international broadcast centre (IBC) every time we land in a different country. That is an awful lot of infrastructure and hardware to put in place.
One of the big problems about moving to 4K is that we are not distributing just one feed. We had 26 feeds leaving the Indian Wells Masters site this year for 14 hours a day, over 14 days. You can't just switch to 4K – it is just not feasible.
The biggest bang for our buck is what we get out of the wide colour gamut of HDR. On a 55-inch screen, it blows everybody away.
It's especially useful when we are trying to cover tennis in mixed conditions – either indoor tournaments that have very theatrical lighting or outdoor tournaments where the sun is going in and out of clouds all the time and there are massive dark shadows extending the length of the court.
HDR and wide colour gamut bring more to the viewer in terms of the match action and the real spectacle of the story we are trying to tell. It just knocks spots off anything extra pixels will ever do for us.
ANDY BEALE - Chief engineer, BT Sport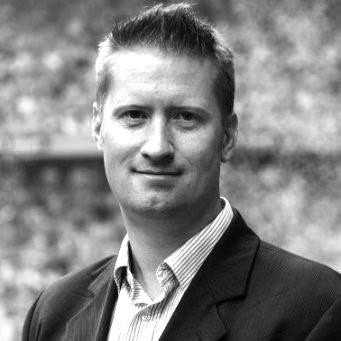 BT has led the way worldwide with the deployment of 4K. We don't see it as 4K vs HDR – they are entirely complementary. One is about resolution; the other is about dynamic range and wide colour gamut.
We have been doing 4K for three years – we have produced the best part of 1,000 games in 4K. So we have been going to the market with a competitive edge – and have done so through an entire rights cycle.
Clearly, HDR wasn't an option when we started. In fact, it is barely an option now. We are just starting to do trials in HDR.
In the sports world, people always gravitate to the biggest possible screen. In a home, on the big screen, 4K has a place. It has been absolutely the right strategy for us to move forward with our product and lead in terms of innovation.
Editorially, we have added lots of extra analysis tools in the studio. We heavily use the AR environment to tell viewers what is going on, and to drive stats in front of the panel. That has transformed our coverage.
MATT STAGG - Head of media and broadcast, EE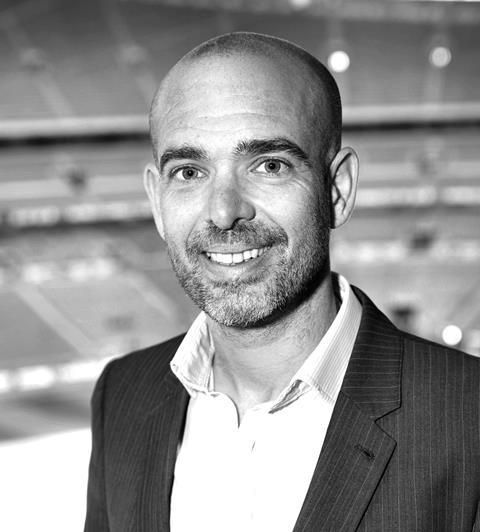 Video represents 55% of our mobile network usage and peaks at 58% during sports events. We see the biggest spikes during Champions League games.
Obviously, we have to make sure that our consumers have a high-quality experience – buffering causes a lot of stress, especially in live sports.
Everyone talks about 4K, but it is prohibitively expensive for the small screen.
The optimum for mobile is high-definition with HDR – you can really see the colours. It makes a massive difference.
If you have never been to Old Trafford to see Manchester United play, you will never have seen them play in their real colour. A lot of the red is lost in production. HDR gives you more colours between black and white – it uses more of the spectrum and is very close to what your eye can see. HD with HDR looks better than 4K [without HDR] on mobile.
TIM DE MARCO - Head of engineering, IMG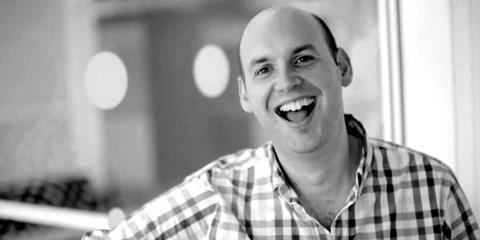 The Premier League decided two years ago to go UHD so we upgraded our galleries to be able to pass UHD content through.
We have also been looking at HDR in our studios. I don't know who coined the phrase, but better pixels rather than more pixels works. We produce in UHD, but I think HDR is much better. Everyone can see it.
If you show someone HD and UHD and ask them to compare the two, after five minutes they say: "Yes, UHD does look better." Whereas with HDR, you get that immediate: "Wow!" That is the thing you need.
ANDREW PREECE - Executive director, Sunset+Vine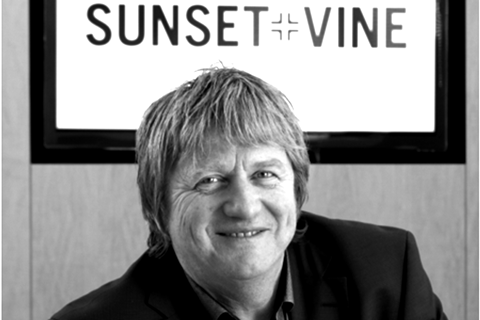 We do a lot of outside races, such as cycling, marathons and sailing. So RF [radio frequency] is a big part of the equation. The big change will come when 4K RF capability is fully established, affordable and cost-effective.
That will be massive for the kind of event coverage we do. We've looked at using it at Henley a couple of times. It's something that will happen before too long – and when it does, it will look amazing.
From a producer's point of view, when you have a long-term contract – as we do with BT Sport for football, rugby and cricket – you can develop things through that contract, like the 'ref cam' in rugby.
It is good having long-term deals where you can develop in partnership with the rights owner or the broadcaster, rather than trying to reinvent the wheel each time.
MARINA KALKANIS - Chief executive, M2A Media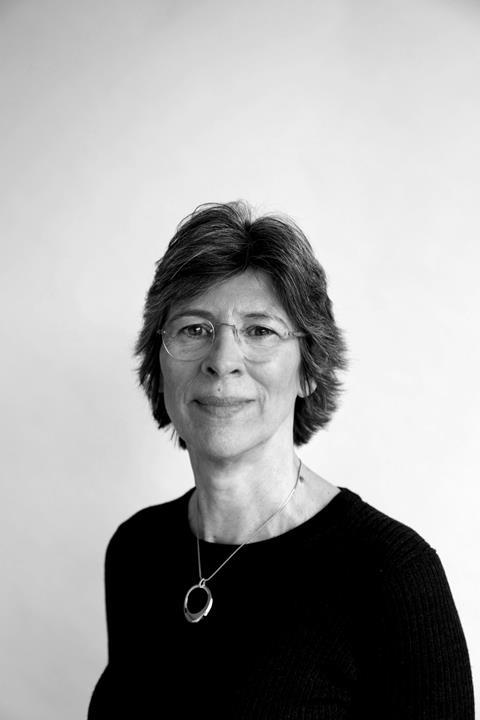 OTT is becoming more accessible and a more dominant way of delivering sport. There are a lot of OTT-only sports broadcasters, and a lot of rights holders going direct to audiences.
What is really interesting about OTT is the ability to use cloud services. We were involved in the Mayweather vs McGregor fight last summer. Before, if you were broadcasting events like that online, you had to make sure you had built enough infrastructure to hit those peaks.
Then, of course, you have that infrastructure just sitting around not doing anything for the rest of the time. Now, using the cloud, it is easier to reach audiences. So event-based broad casting is much more important.
OTT is still about three things: latency, quality and getting the bit rates right, so you can get to all the target devices you are trying to reach. Latency is one of the biggest issues in sports broadcasting and OTT doesn't help.
The more hops you make, the more latency you keep adding. So there is a lot of focus on that. There is no doubt that broadcast latency is better than online latency.
OTT is generally advertising or subscription based. So it is about having enough content – making sure you can fill up the schedules and that you have enough content that people want, to keep them engaged. And making sure it is always there to be watched – live or as catch-up.
We are not seeing a great deal of demand for 4K yet; it is still fairly limited for events. What we are seeing more of is high frame rates – 60fps is really important. We deal with a lot of global broadcasters and they are constrained when broadband speeds aren't as good, so trying to deliver high-quality full HD but at less than 6 megabits is important.
TOM GILES - Broadcast technical manager, The All England Lawn Tennis Club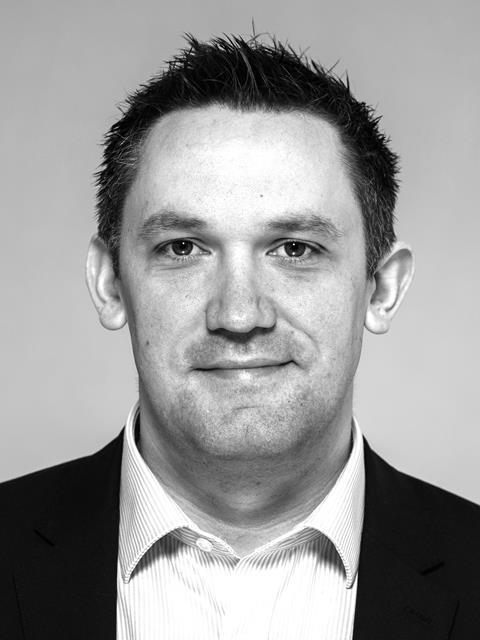 This year, we are going to be filming centre court in 4K and HDR. We are trying to future-proof [our content] and to give our broadcasters the tools, should they want to develop the technology themselves. We did a bit of 360 production for the digital side last year, but there is no ambition to do it this year.
Live sport is still a shared experience – and that's maybe why 3D glasses and VR are not taking off so well.
AI is a great new technology. One of the areas where we are using more AI is around automated cameras. On our outer courts, they automatically follow the players.
But the top end of sport will always need a traditional broadcast infrastructure. You can use as much AI as you want to follow players, to follow the ball and even what the referee is doing. But you are not going to see the man who elbowed the player on the edge of the 18-yard box, who was off the camera. You need human intelligence to be able to see that.
GARETH CAPON - Chief executive, Grabyo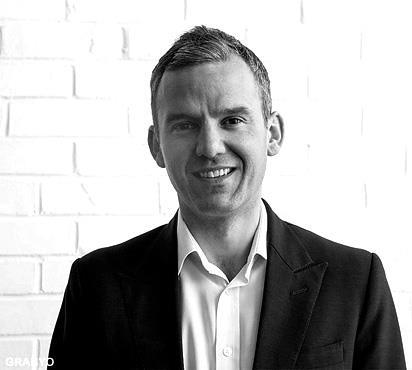 With 3D, there was an expectation that it would be more like what we are seeing with VR and AR today – that it would be a significantly enhanced new experience. It worked in certain environments, but the real challenge for new technology is that the consumer experience needs to be better than it was before.
Much of what we saw in live 3D sport was considerably worse than what was being put out in HD or below. That was the big challenge for 3D as a platform, and why it has effectively disappeared.
There's an interesting comparison between 3D and VR – they are both about a change in the viewing experience. The fact that you had to put on 3D specs to watch a 3D TV was in most cases a huge barrier to people watching it.
The VR headset is one of the challenges with VR. It is quite a barrier putting on a headset, particularly if you are having a viewing experience with other people. By comparison, AR experiences are still a part of real life – and they have been more successful to date.
For VR, gaming is obviously leading the way. But there are huge opportunities for VR in non-traditional formats too, like healthcare, engineering and training. We are seeing it in sport, used in training for the likes of the NFL. Quarterbacks are being trained using a VR experience – it is easier and cheaper to replicate the play that way.
Esports is also going to be a really good fit for VR.
Broadcast TECH - June 2018
1

Currently reading

Giant leap for sports tech

2

3

4