The growing scale and ambition of visual effects in high-end drama is bringing feature film-style visual effects to television productions. Michael Burns uncovers the remarkable work behind some recent examples of eye-catching VFX for TV
Happy!
VFX AxisVFX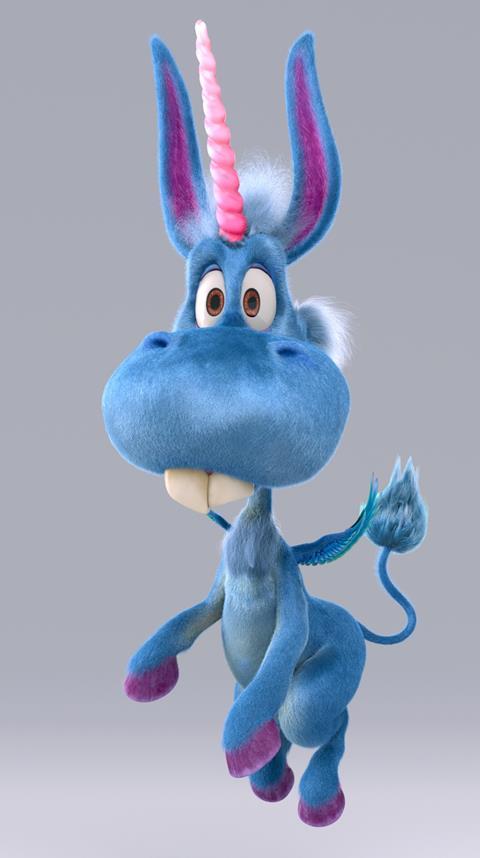 The AxisVFX team delivered 900 shots across eight episodes of Happy!, based on the graphic novel by Scottish writer Grant Morrison, which is running on SyFy US and Netflix internationally.
Collaborating with showrunners Brian Taylor and Patrick Macmanus across the creation of the character Happy – a fully CG animal that plays a leading role – AxisVFX was responsible for developing concepts, animation and final rendering.
The workflow started in Maya for animation and Houdini for lighting and rendering, while the compositing was done in Nuke.
AxisVFX executive producer Paul Schleicher said: "We had about 40 animators working on the character, just doing the keyframe animation – 30 in Glasgow and 10 in London. All the lighting, rendering and comping team were in Bristol, so it was pretty spread out among our three Axis studios.
"One of the challenges was building Happy in a way that allows him to be as flexible as he needs to be – squishing and stretching one moment, and emotive and subtle the next. He's a complex character."
LA PESTE
VFX Twin Pines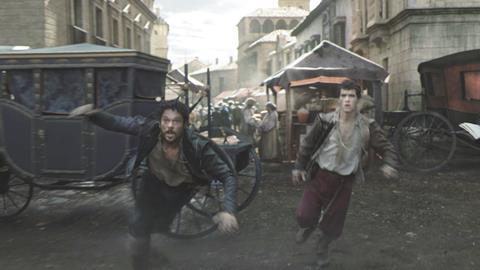 For Movistar+ series La Peste (The Plague), Twin Pines' team of 35 VFX artists created more than 500 VFX shots over 10 months.
For a story set in 16th-century Seville, the biggest challenge was recreating the city itself.
"It required a painstaking process, combining historical research with aesthetic taste. Maya and ZBrush were used for modelling, with Mari for textures," says VFX supervisor Juanma Nogales.
TROY: FALL OF A CITY
VFX Lola Post Production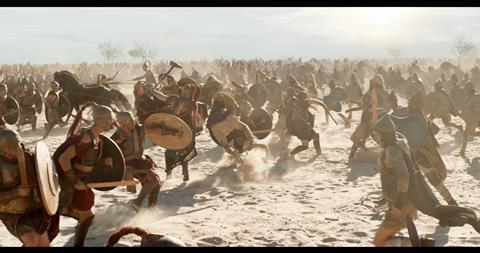 Using a combination of Houdini and Nuke, Lola completed 400 VFX shots at 4K for Troy: Fall Of A City across all eight episodes.
The series, for the BBC and Netflix, was shot on location in South Africa, with Adam McInnes as VFX supervisor. Lola's work included building the ancient city of Troy and creating numerous other effects such as an invading fleet, clashing armies, CG sea plates, crowds, fire and blood effects.
THE ALIENIST
VFX Freefolk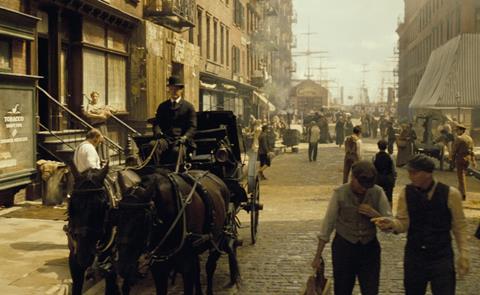 Netflix's The Alienist is the story of a serial killer in New York during the late 19th century, so much of the VFX work involved recreating the city as it was in 1896.
VFX supervisor Steve Murgatroyd said: "Maya was used for the build and look development of all the assets, which included an iconic steamboat, two trains, various ships and carriages. Texturing was accomplished in Mari or Substance. Houdini was used for all the effects work."
One shot involved comping a riverboat into a plate. Head of 3D Harin Hirani said: "The water motion was simulated in Houdini – dummy objects were created to collide with the water to get the right amount of splashes, consistent with a boat's paddle wheel. This was then used to generate a white-water foam pass, adding realism to the look of the water."
LOST IN SPACE
VFX Cinesite
Cinesite worked closely with production VFX supervisor Jabbar Raisani to deliver more than 160 VFX shots for the updated Lost In Space series on Netflix.
The Robinson family is stranded on an unknown planet, which is buffeted by deadly storms, which were created in Houdini and rendered with Mantra.
One of the main aspects of the team's work was the creation of a crashed alien ship, which was modelled in Maya and Zbrush, textured in Mari and rendered using Arnold.
ALTERED CARBON
VFX Milk VFX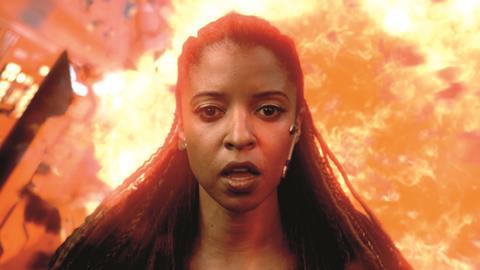 Milk worked on the visual effects for episode seven of Skydance/Netflix sci-fi drama Altered Carbon. It created 70 visual effects shots using Maya, Arnold, Houdini, Mari and Nuke, overseen by VFX supervisor Nicolas Hernandez.
The VFX focus was on forest fires and the aftermath of a fire-bombing of the forest, with shots both within the forest and from the air. Prosthetic trees on fire were shot on location within a forest, with a smoke machine used to enhance the smoke.
Milk added burning trees to replace swathes of healthy trees and blended them with the original plate and live-action fire. To create the fire in the forest foreground and background, Milk created CG trees as part of a forest environment asset.
Some 10 tree variations were created, each with a looping fire simulation. Milk then laid out the CG tree trunks within the live action for each shot and rendered them. Smoke, fire and atmospheric falling ash visual effects were added afterwards as another layer.
DEADLY DINOSAURS
VFX Jellyfish Pictures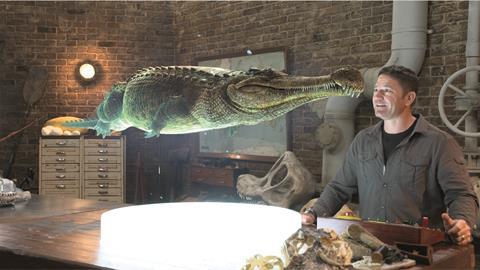 Jellyfish worked with BBC Studios' Natural History Unit to create more than 50 different species of photo-realistic dinosaur for the 10-part series, which were later integrated into live-action plates.
Each episode explores a different species' strengths and weaknesses. The end result merges the deadliest elements of each dinosaur, culminating in one hybrid 'super dinosaur'. Jellyfish also created dinosaur holograms for the educational segments.
To aid the series' exploration of each dinosaur, Jellyfish designed intricate details, from bones to close-up features, of a large catalogue of creatures. Maya and Softimage were used for the modelling, animation and other VFX elements.
Broadcast TECH - June 2018
1

2

Currently reading

Eye-catching VFX on TV

3

4