The post team behind Starz mini-series The Spanish Princess speak to Jake Bickerton about swapping the muted tones of traditional period drama for a vibrant, colourful look
Picturesque, ambitious period drama The Spanish Princess, produced by Playground and All3Media's New Pictures for American network Starz, is a follow-up to the broadcaster's Golden Globe and Emmy-nominated The White Queen and its much-lauded sequel The White Princess.
An adaption of Philippa Gregory's books The Constant Princess and The King's Curse, The Spanish Princess was written by Emma Frost – who also penned The White Queen and The White Princess – and Matthew Graham, whose credits include Life On Mars and Doctor Who.
The series, which is currently airing in the UK on StarzPlay (available through Amazon Prime), is set in 16th-century Europe and tells the story of Catherine of Aragon, the Princess of Spain, who was promised the English throne.
She arrives in England with her entourage, including her lady-in-waiting, the Sub-Saharan African Lina, to navigate the royal lineage of England with an eye on the throne.
The series was shot at The Bottle Yard studios in Bristol last year, with additional filming in Spain and Bristol's Ashton Court Estate. The studio shoot required a full-scale, interconnected replica of Tudor-era Westminster Palace to be built in the 30,000 sq ft of space provided by The Bottle Yard's Export Warehouse and Tank House 1.
The mini-series was post-produced at Technicolor in London, with the grade handled by colourist Jean-Clément Soret.
It's a more colourful and vibrant-looking grade than you would normally associate with a period drama. Soret tells Broadcast TECH: "We decided to go with a wide colour palette and applied a rich contrast for the overall look of the show and to embrace the photography, being careful to not overdo it."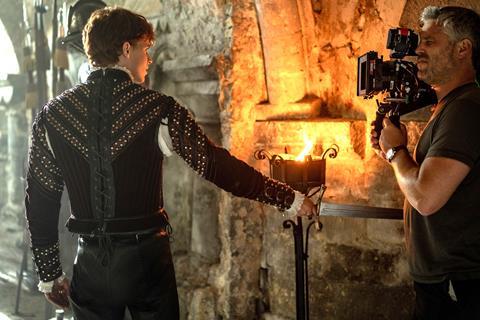 "I wasn't involved prior to post, but I don't think there was a need to be," he adds. "The clients had a creative vision and it was my job to translate their aims on the screen. It is a classic show that needs to be well executed."
Soret says he spent two to three days on each episode, including reviews by the client, which was spread over several weeks.
"I met the directors [Lisa Clarke, Birgitte Staermose and Stephen Woolfenden] briefly, while Maja Zamojda was the DoP on all episodes and attended most sessions."
The majority of the grade was focused on "the usual challenges you get with grading a show – the changing weather, day for night or night for day, continuity", says Soret. "Some dream scenes had a creative twist, and time management is often the biggest difficulty."
HIGH DYNAMIC RANGE
There was no high dynamic range (HDR) deliverable for The Spanish Princess, so the grade was completed in SDR. Soret says: "We took the view that a limited audience would see it in HDR, so we prioritised our main SDR deliverable. HDR can always be done afterwards. Doing HDR up-front makes it too easy in a way, you don't get challenged enough."
Soret says he's very happy with the look of The Spanish Princess, adding that the production "demonstrates that when everyone is on the same page before you start, if we are all aware to use time wisely, and if you have good technical support, you can get good results with a tight schedule".
"Some of the dialogues were very challenging and Izotope RX allowed us to keep lots of great performances that we wouldn't have been able to a few years ago"
Gareth Bull, Technicolor
The audio post-production was led by Technicolor head of sound Gareth Bull, with ADR mixer James Drake also working on the mini-series.
"For me, the toughest challenge, as with most period drama, is creating a clear, clean dialogue track," says Bull. "The combination of multi-camera filming, elaborate costumes and noisy locations with many exteriors means there is always a mountain to climb before even the first layer of the soundtrack is ready.
"I don't think I've used [audio repair and clean-up tool] Izotope RX more on a job – some of the dialogues were very challenging and RX allowed us to keep lots of great performances that we wouldn't have been able to a few years ago."
Once the team had a clean dialogue track, they began the more creative side of the audio post-production work, creating the audio world in which the characters live. Bull describes this as a "big but fun challenge".
"It's always difficult creating a realistic world that's so far removed from our own," he says. "In the early stages, we had conversations with production about how specific locations – such as the King's Privy Chamber and the Tower of London – should sound, and how sound should be both naturalistic and support the narrative."
Technicolor brought in freelance audio specialist Blair Jollands to work on sound design, while Universal Sound provided the Foley. "We have a close working relationship with both and their attention to detail and support is invaluable on a project as complex as The Spanish Princess," says Bull.
AUDIO MIX
The audio mix included a 7.1 surround-sound version, which "allows for more creativity than 5.1 but doesn't demand any of the technical complexities of Atmos", Bull says.
"In episode one, it was particularly engaging and effective during scenes such as Catherine's intrepid boat journey to England from Spain. The ability to place a sound so specifically can really heighten the dramatic effect and give extra intensity to the soundscape," he explains.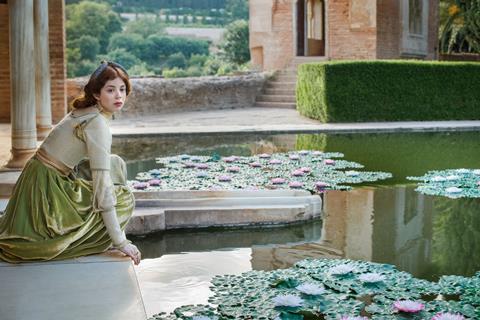 Technicolor's sound team worked on the eight episodes over a five-month period. "This wasn't continuous, though," says Bull. This included ADR and deliverables, "both of which were quite time-consuming".
"It was quite a linear process, but usually our work straddled at least two episodes at once," says Bull. "Once deliverables started to be made, I was across four or five episodes at once, reviewing and revisiting each to update and deliver.
"It was a very creative and fun project to work on. Charlie Hampton [executive producer, New Pictures] and Andrea Dewsbery [producer] are both very interested in sound and we were allowed a lot of scope to experiment.
As well as creating the feel and soundscape for each location, there were more challenging sections such as the battles and dream sequences. These were particularly pleasing and rewarding sections to mix."
VFX WORK
The bulk of the VFX work on The Spanish Princess was completed at Soho VFX house Peerless. It predominantly worked on the environment, building cityscapes and street extensions, as well as a big sequence involving fluid simulations.
Technicolor also created around 60 visual effects shots – a mix of blood, beheading and paint-outs. VFX executive producer Kate Warburton says: "We came onto The Spanish Princess to help production finish the last couple of episodes. One of our biggest tasks was helping to enhance a fairly brutal beheading sequence.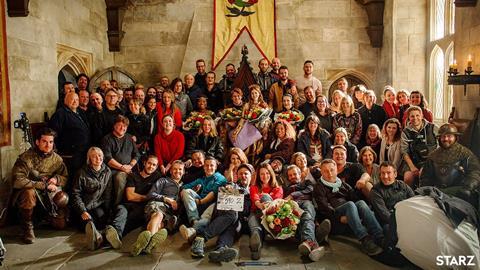 "They managed to do a lot in-camera, but we were on hand to amp up the blood, enhance the prosthetic blade, clean up the prosthetic patches of skin, and ensure continuity across the sequence.
"We also spent a lot of time developing a ghostly look for a scene in episode eight. We sent various looks back and forth to the director and, once agreed, applied it to two characters across a couple of scenes. But the main bulk of work we did in VFX was on episodes seven and eight. This was fairly standard clean-up work, minor set extensions and helping to enhance a couple of dream sequences."
Broadcast TECH: June 2019
1

Currently reading

The Spanish Princess: Making the grade

2

3

4

5